Our events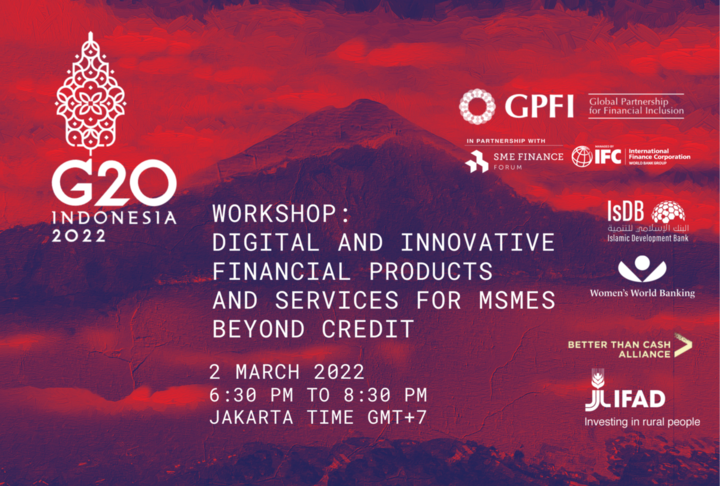 The G20 countries' Global Partnership for Financial Inclusion and the Indonesia G20 Presidency are organizing the G20 Workshop on Digital and Innovative Financial Products and Services for MSMEs Beyond Credit. The two-hour virtual workshop will take place on March 2nd, starting at 6:30 PM Jakarta time (GMT+7).
The workshop, to be organized in partnership with the SME Finance Forum, with support from member Islamic Development Bank, Women's World Banking, IFAD and Better Than Cash Alliance, will showcase examples of innovative non-credit financial products and services helping micro, small and medium enterprises recover from Covid and advance in digital financial inclusion - especially cases targeting women entrepreneurs, youth entrepreneurs, startups and social finance recipients. Technologies presented will cover digital payments, insurance, factoring, leasing, guarantees, risk management and more.
During the workshop, the G20/SME Finance Forum digital database was launched. This database collects further examples of successful innovations in the field of non financial services. Share your own experiences in the database!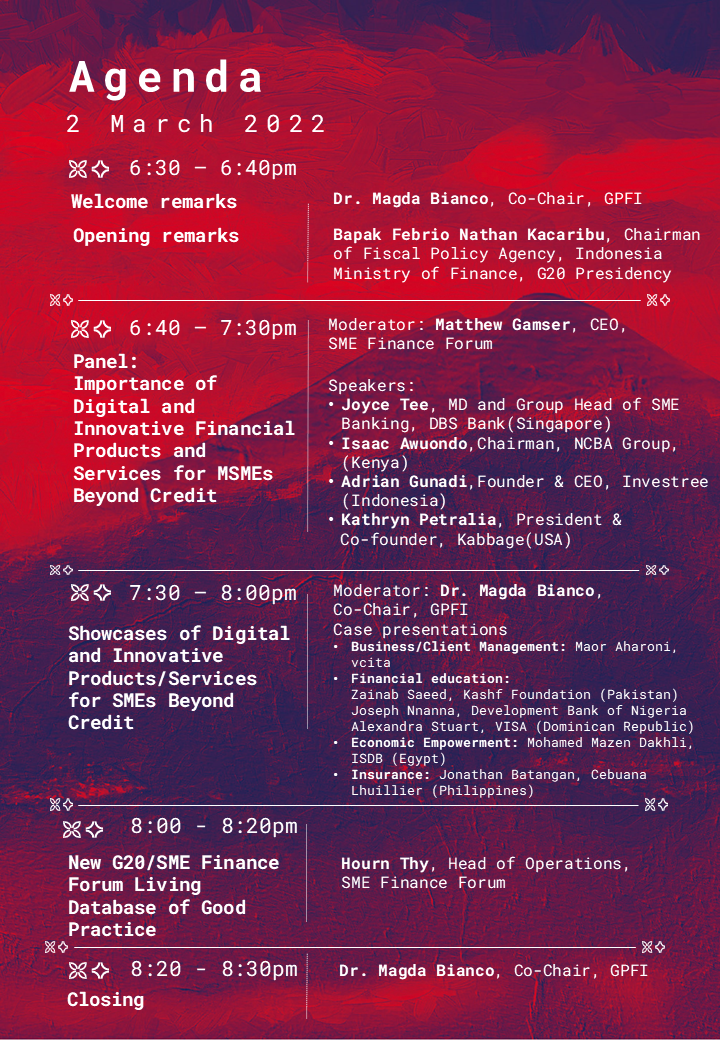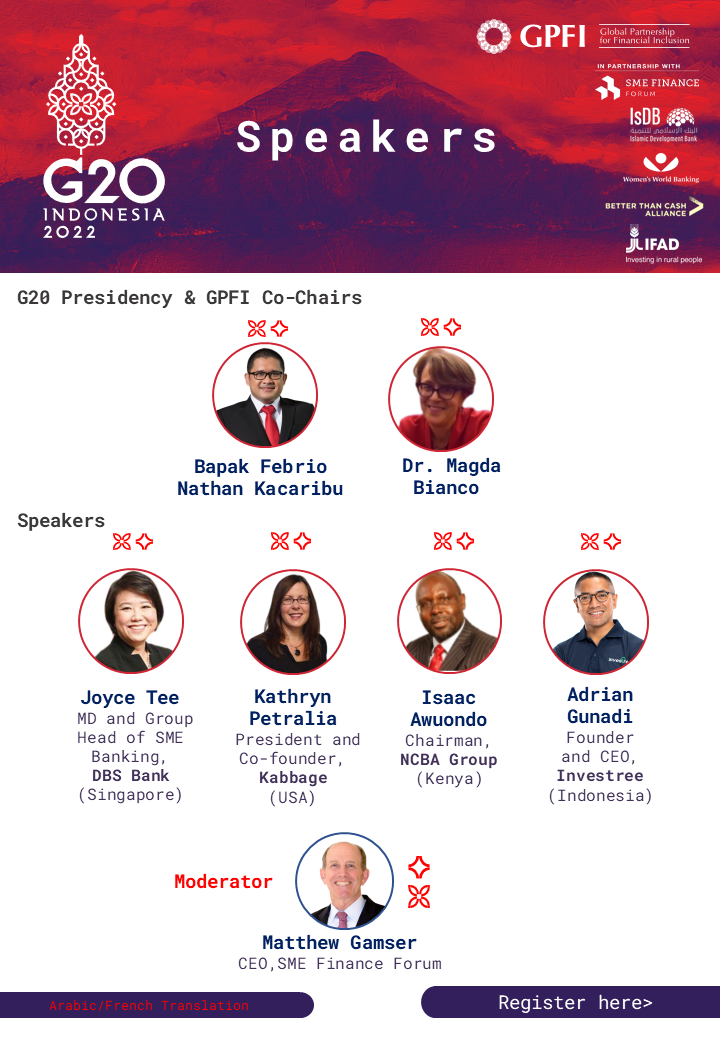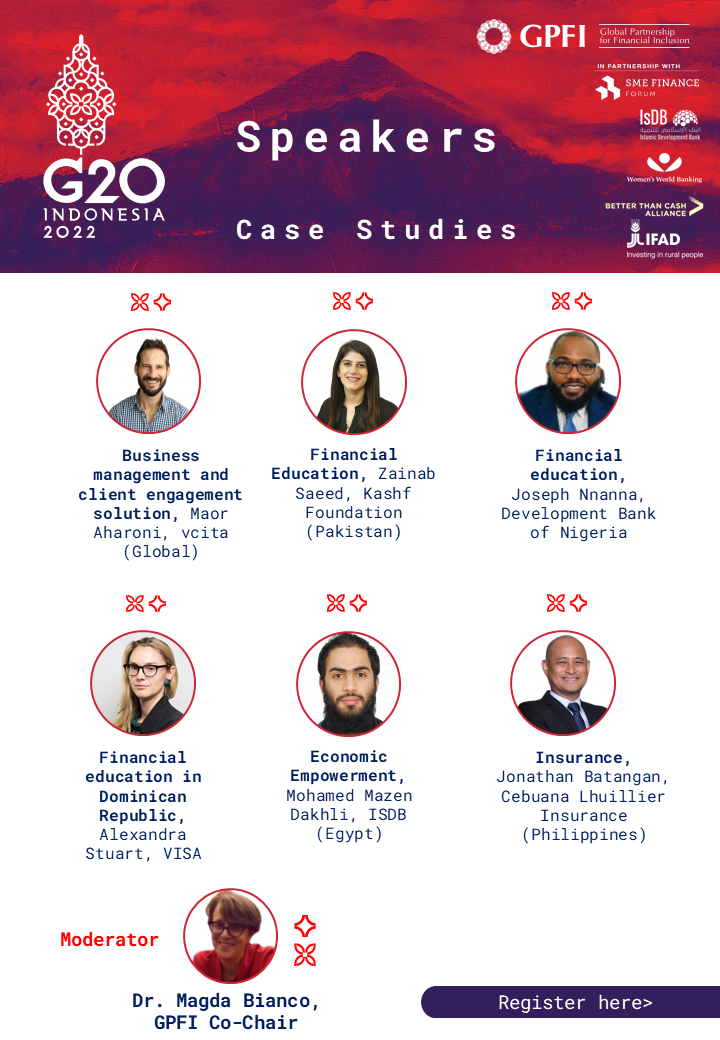 Download the brochure here>
Presentation decks are posted on Member Portal.
For questions or assistance in registration, please email Hourn Thy at the SME Finance Forum at hthy@ifc.org.
Gender Finance
Youth Entrepreneurship
Digital Transformation