Our events
Apply to the SME Finance Awards 2023!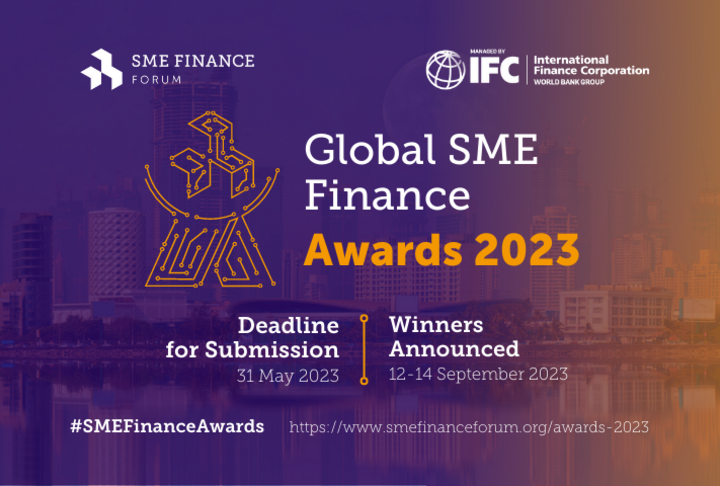 The Global SME Finance Awards 2023 recognize financial institutions and fintech companies for their outstanding achievements in delivering exceptional products and services to their SME clients. Endorsed by the GPFI, the Global SME Finance Awards provide an opportunity for institutions to showcase and share their good practices and knowledge and to learn from them!
This year's award categories are Product Innovation of the Year, SME Financier of the Year, Best Financier for Women Entrepreneurs and Sustainable Bond of the Year, and each institution can submit entries in up to three categories.
Awards will be given in the SME Financier of the Year and the Product Innovation of the Year categories for entries that present work and innovations focused on any of the World Bank's designated IDA countries and/or fragile and conflict-affected situations (FCS).
Winners of the 6th annual Global SME Finance Awards will be announced at the 2023 Global SME Finance Forum Annual Meeting on September 12-14 in Mumbai, India.
Don't delay in getting your entries in as the deadline for submissions is May 31st! There will be no extensions to the deadline. Please visit our awards website for more information.
Financial Inclusion
Gender Finance
Sustainable Finance
Digital Financial Services