Our events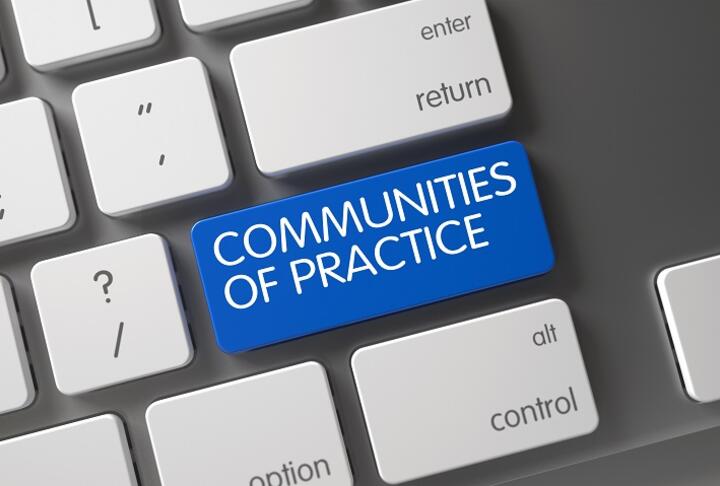 Communities of Practice (CoPs) are groups of practitioners from our member institutions, who meet quarterly to share good practices and seek solutions to challenges that they face in their institutions while working on SME banking. CoP meetings are for members only. Meetings usually convene around 50 professionals from around the globe. CoP meetings are usually off the record, which allows for frank discussions and deep exploration of the topic.
Risk Management CoP
This CoP focuses on credit risk, market risk, and operational risk faced by institutions working in SME banking. The CoP covers all aspects of the risk management process including risk identification, risk assessment and measurement, risk mitigation, risk reporting, risk monitoring, and control.
In addition to control cycle and business processes, the CoP looks at strategy, risk appetite, governance, and infrastructure. Infrastructure includes policies and procedures, risk measurement methodologies and tools, data and MIS infrastructure, organization, people training, and culture.
Women's Entrepreneurship Finance CoP
The WEF CoP is a member driven community that aims to translate shared lessons and experiences into practical knowledge that our diverse members can apply to better serve Women-SME's.
Focused on unique challenges and solutions for W-SMEs, our CoP meetings encourage members to share deeper insights on practical topics, respective institutional approaches, and operations. We also facilitate open discussions for members to voluntarily share unique experiences and discuss solutions from diverse markets and regions.
During our interactive sessions, members voluntarily discuss practical topics on offering financial solutions to W-SMEs, these include Product Design and Delivery, Business Development, Risk Management, Alternative Data, Legal and Regulatory matters.
AgriFinance CoP
This Cop gathers a group of experts and practitioners who discuss and document recent innovations in the sector. The objective is to promote learning and sharing of good practice examples that help members improve their services to agri-SMEs. The deep-dive workshop sessions will cover different aspects: Green finance, Alternative data, Platforms connecting farmers to inputs and markets, Long term finance, Insurance solutions, Cooperatives, Gender, Rebuilding agrifinance systems after COVID and agriculture value chain finance.
Domestic and international development finance institutions (DFIs)
DFIs are specialized banks that are created by government(s) to promote economic growth, poverty alleviation, SME development, job creations, gender equality, etc, both in developing and developed economies. DFIs adopt the same rules, policies and use the same instruments as commercial banks such as loans, credit lines, equity, and guarantees. Due to their different focus and development mandate, they tend to take more risks and adopt a longer-term perspective on their financial performance and profitability than commercial banks. Because of the above-mentioned differences, DFIs face specific challenges many which are not encountered by the commercial financial institutions.
DFIs represent an important composition of the membership of the SME Finance Forum. While many of the activities of the SME Finance Forum are relevant and useful for the DFI members, a community of practice of development finance institutions is deemed necessary so to enable them to share their learning and experiences with one another as well as to explore ways they could collaborate and explore partnership.
SME Green Finance CoP
The SME Green Finance CoP focuses on the challenges and opportunities of extending green finance to the SME sector. Sessions cover all aspects of environmentally sustainable SME finance, including green finance, blue finance, and finance for climate change resilience. The community discusses innovative technologies for monitoring and verification, maps sources of DFI and government support for green finance, and showcases members' work in terms of sustainable SME finance in practice.