Our events
WEBINAR Digitalizing SME Lending: Increasing Financial Inclusion Using Alternative Data and Innovative Lending Models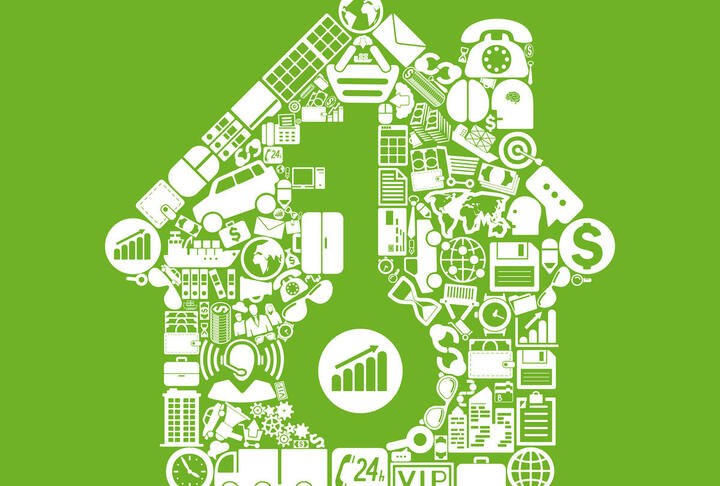 According to

The Voice of the SME,

66% of SMEs want to receive faster access to credit when needed—often within a week or less. In recent years, lenders have responded to this demand, with many now offering instant credit decisions and same-day disbursements. These new offerings are made possible by the availability of a strong data ecosystem that facilitates data exchange and analysis. Lenders can look beyond traditional financial and bank statements as a basis for credit decisioning toward new alternative data sources, such as accounting and e-commerce systems, payment gateways, and others. In addition to accelerating lenders' decisioning speeds, these new capabilities may help lenders more quickly calibrate their models, reduce their application processing costs, and broaden the range of SMEs they serve.
This webinar will explore compelling case studies of newly digitalized SME lending journeys across Asia and Latin America. We will hear from

Jocata

,

a leading product and services firm based in Hyderabad, India that works with financial institutions to digitize SME lending journeys through open finance, credit scoring, and alternative data. In addition, we will also learn from

Strands

,

a Barcelona-based firm that brings 15 years of experience in machine learning, open banking, and AI to create innovative digital solutions for businesses. Strands operates globally, including in emerging markets of Africa, Asia, the Middle East, and Latin America.
Speakers:
Claudio Cungi, Strands' Chief Product Officer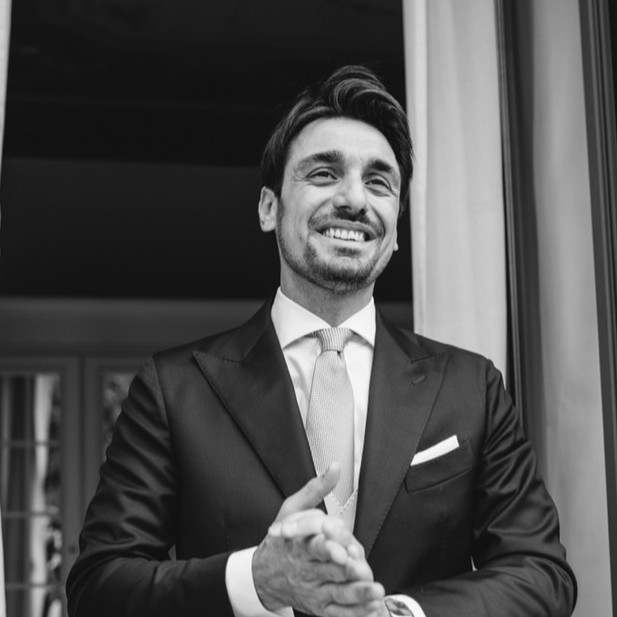 Claudio has been Strands' Chief Product Officer since December 2021. Claudio Brings over 10 years of experience in digital strategy and digital transformation in the financial service industry. Claudio has been initially focusing on Management and Strategy Consulting for 6 years, gaining a deep understanding in Banking digital transformation projects and then gaining a focus on Open Banking and FinTech services. He later joined the CRIF group in 2018 as a Senior Product Manager for Open Banking and Fintech. As CRIF performed the Strands acquisition, Claudio was appointed in Strands as Chief Product & Marketing Officer to support the scale up of the company and shape the vision. Claudio holds a degree in Economics and a master's in Business Administration from the Università Cattolica del Sacro Cuore. In addition to his native Italian, Claudio is fluent in English, Spanish and German.
Prashant Muddu, Managing Director and CEO at Jocata
For the past 20 years or so, Prashant has been involved in the creation of an ecosystem for Digital Lending, Customer Analytics, Transaction Profiling, Compliance & Risk Management. His current initiatives include Artificial Intelligence-led strategies for transformation projects that help financial institutions design & implement end-to-end digital experiences with a focus on digital on-boarding, real-time lending (including trade-credit), and revenue assurance (fraud, waste and loss prevention).
Jocata is powering Banks and institutions with platform capabilities to create a customer-centric, unified value proposition extending beyond what can be traditionally accessed, by creating a digital ecosystem (e.g., bridging banking, e-commerce, loyalty, payments) that enhances the customer experience, increases their stickiness, reduces cost and lays the groundwork for offering them more customized digital products. Institutions that can go further and successfully orchestrate an ecosystem strategy by building partnerships and monetizing data, could increase their ROE by 9-10%.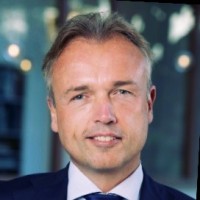 Hans Koning, Global Chief Industry Specialist Digital Finance at IFC
Hans is global Chief Industry Specialist Digital Finance at the International Finance Corporation (IFC), a member of the World Bank Group. IFC is the largest global development institution and aims to grow the private sector in developing countries by providing lending facilities, equity investments and advisory services. IFC's investment commitments were $32.8 billion last year. Hans and his team engage with digital banks, digitizing financial institutions, and digital ecosystem platforms in developing countries, with the purpose of supporting these digital financial services providers in their financial inclusion ambitions. Hans is a Dutch executive with 25 years of experience in banking, private equity, wealth management, international project finance and global strategy. He has a degree in Business Economics from the University of Groningen and attended Executive Programs at business schools INSEAD and IMD. He is based out of Washington, DC.
Host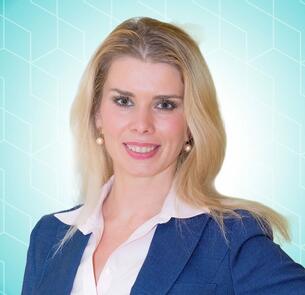 Khrystyna Kushnir, Knowledge Management Lead at the SME Finance Forum.
Khrystyna has over ten years of experience in private enterprise and financial sector development. Before joining the Forum, Khrystyna worked as an operations analyst at the Development Economics of the World Bank Group. Before working for the Group, she was a Research Assistant for Central and Eastern Europe at the Heritage Foundation. Kushnir holds MA in International Economic Relations from the American University and is a Fulbright scholar.
---------------------------------------------------------
Financial Education
Supply & Value Chain Finance
Digital Financial Services
Digital Transformation