Our events
Training - Sustainable MSME finance into practice and profit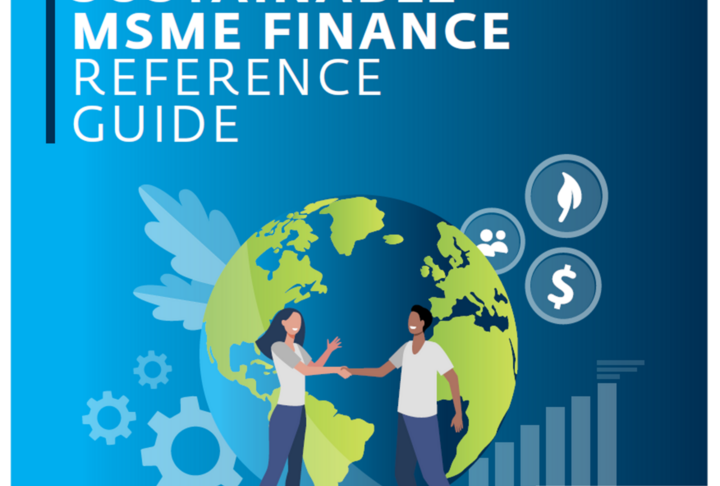 MSMEs financing needs are usually of small amounts and for operational expenditures, different than the large capital expenditure projects of bigger companies. Green and social eligible expenditures are, thus, unique in the context of banks' operations with MSMEs. IFC's Sustainable MSME Finance Reference Guide – the first ever on the market, that was launched at the Global SME Finance Forum 2023 in mUmbai back in September – was designed to help financial institutions to deploy sustainable finance for MSMEs and, thus, integrate MSME financial products with sustainability objectives and strengthen their own funding through issuance of sustainable debt.
To provide insights into sustainable MSME finance and deeply dive into the Guide, the IFC's Green Bond Technical Assistance Program (GB-TAP) offered during the SME Finance Forum annual event for the first time a practical one-day training on how financial institutions can implement sustainable finance when lending to MSMEs. The program contains classroom-based learning materials and dynamic learning components, such as guest speakers, case studies, teamwork and interactive discussions. As per the request of the members we are opening two dates to offer this training designed specifically for emerging market banks interested in applying sustainable finance in loans to MSMEs.
The training is delivered by leading market practitioners, including faculty from IFC, banks implementing sustainable MSME finance, and consulting firms specializing in the topic. The program also seeks to strengthen the bank staff's foundational skills in green and sustainable finance in the context of MSMEs. Participants will be presented with an overview of sustainable finance and the different instruments used for that such as green, social and sustainability bonds, a step-by-step approach to implementing sustainable MSME finance, and distinct use of proceeds for sustainable MSME finance. On the completion of the training, participants can expect to:
Have a practical approach to operationalizing sustainable finance for MSMEs in the case of different types of expenditures, whether capital (Capex) or operational (Opex)
Understand how to identify green and/or social projects or activities in MSMEs financing
Interact with other professionals, leading market participants, and members of faculty to gain first-hand experience of the implementation of sustainable MSME financing
Unlock the potential of your institution to operate sustainable finance with MSMEs.
Limited spaces – register now!
Trainer:
Francisco Avendano
Other Trainers will be announced soon!
This training is also available in Spanish:
When - Thursday, February 8th, 2023
Time - From 11:00 AM to 2:00 PM EST
Financial Education
Sustainable Finance