Industry Event: Speaking Role
The Silver Lining Action Plan - Intensive Workshop - Free for Small Business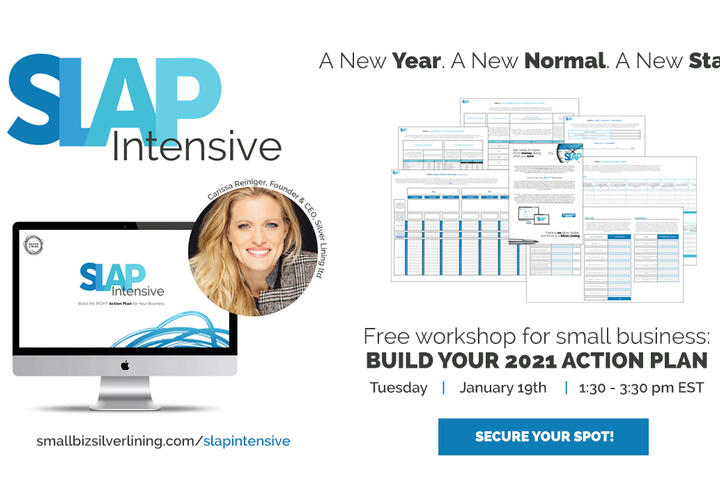 Member Silver Lining is inviting small business owners for a free workshop to build the an action plan according to the new normal. Join Small Biz Silver Lining Founder, CEO, and small business growth expert Carissa Reiniger on January 19th from 1:30 -3:30 pm EST for a fun, practical, and interactive SLAP - The Silver Lining Action Plan - Intensive Workshop! It is a chance for small businesses to build their 2021 Action Plan in live time with a complimentary workbook, and a chance for them to create a robust 12-month business development strategy so that they can connect with their ideal client and hit their financial goals.
Over the course of two hours, Carissa will ask critical questions and walk small businesses through a proven methodology that will help them:
- Establish their 2021 priorities and create a time budget.
- Build a profile of their ideal client.
- Evaluate their finances, pricing, and revenue streams.
- Set their 1-year sales goals.
- And, last but not least, build an action plan using 9 proven connecting strategies to help them reach their ideal clients.
We highly recommend all small businesses to register!
Even if they can't make it to the live workshop, we will be sending the on-demand version of the workshop on January 20th to all of those who registered. In this way, small businesses will be able to build their action plan on their own time!