Our events
SME Finance Virtual Marketplace - November Session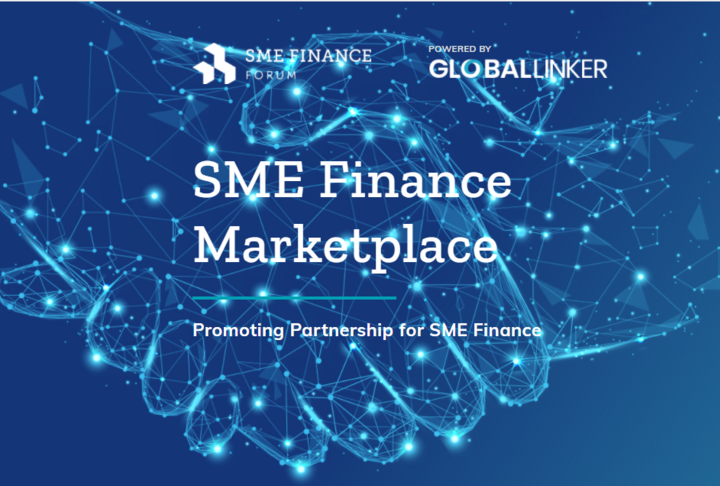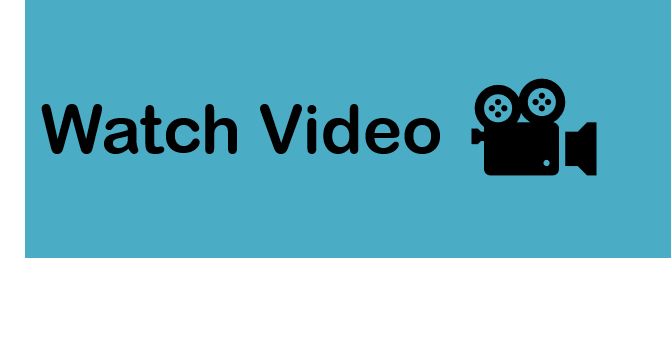 The Virtual SME Finance Marketplace, an initiative of SME Finance Forum, and a product of IFC, is an online match-making platform that promotes partnership and collaboration between financial institutions, fintech companies and development finance institutions/ investors.
IFC does not endorse any products featured on the virtual platform or endorse any views expressed by the companies featured on the platform. IFC shall have no responsibility or liability for any party's reliance on the products or views of any company featured on the site.
November Marketplace Session
This monthly marketplace session, scheduled on Wednesday, November 1st from 8 am to 9 am EDT, will feature Leading Small Business Lenders and Finance Facilitators who will present their MSMEs Product and Services.
Following the presentations, participants can reach out directly to the presenters to make inquiries or explore partnership opportunities!
Companies pitching
Artal Financial Technology
Startup FinTech company based in Oman. Artal Financial Technology is a crowdfunded Fin2B (FinTech-driven) supply chain & receivable financing organisation, with a primary focus on supporting SMEs engaged with large corporations across diverse sectors. Artal specializes in receivable financing, receivable factoring, and cross-border trade.
Invoicemart
Invoicemart - India's largest TReDS platform, is a digital market place aimed at providing access to credit and solving delayed payments problems of MSME in India. Trade Receivables Discounting System (TReDS), regulated by RBI, is a B2B marketplace facilitating Invoice Financing for MSMEs. The invoices are converted into cash and is enabled through a bidding model with financing at extremely competitive rates.
In today's fast paced business environment, access to working capital is essential and Invoicemart's platform accelerates the invoice financing process, offering businesses a lifeline to thrive and expand. Invoicemart platform is on the internet and uses the latest digital technology to provide access to credit to MSME's (22000+ as of date) across the country. This enables financial inclusion of the MSMEs across the country.
The platform has until recently facilitated MSME invoice financing of appx USD 9.5Bn and is growing rapidly. MSMEs across 1500+ cities/towns are availing finance on the platform at extremely competitive rates.
Kaleidofin
Kaleidofin is a digital fintech platform, based in India, that works with informal sector customers and nano/micro enterprises. We offer tailored financial solutions to our customers (including savings, investments, payments, insurance, secured and unsecured credit) to help them start to get access to better designed financial solutions to meet their life goals and in the process improve their quality of life. We also believe that a specific focus that helps use the power of technology and the reach created by a mobile phone can have wide ranging impact on financially including the informal sector in several developing economies.
Proxtera
Proxtera is creating a global, open, digital ecosystem of MSMEs with trusted credentials that enable access to B2B cross-border trade opportunities and financial services.
Proxtera is the operationalisation of the Business sans Borders (BSB) initiative by the Monetary Authority of Singapore (MAS) and the Infocomm Media Development Authority (IMDA).
Truly Financial
Truly Financial is a new-age business banking platform that enables small businesses, go global with confidence. Unlike traditional banks, which give them only a US checking account, Truly Financial gives them checking accounts in US, Canada, UK & EU without having to incorporate local entities in any of these countries/regions. That allows them to do business like any local business in these countries. In addition, they get to receive payments from anywhere in the world in 34 currencies, hold and make payments to their suppliers & contractors in any currency across the world.
All this with a simple online account opening process that takes less than 10 mins.
Vayana
Vayana offers a range of trade credit and trade enablement solutions for the entire supply chain, facilitating over US$ 14 billion in financing annually. Its platform enables credit, compliance, and cash flow management throughout the supply chain. As an authorized GST API Platform, we enable GST, e-invoicing, and e-way bill filing for businesses of all sizes.
Vayana is also an RBI (Reserve Bank of India) licensed payment aggregator and a leading ITFS platform, providing cross-border trade financing solutions for SMEs worldwide.
Speakers
Ali Al Muttawa - CEO - Artal Financial Solutions
Ali Al Muttawa is an accomplished entrepreneur with a track record of founding four successful companies. Currently, he serves as the CEO of Oman's second-largest logistics company, overseeing more than 300 employees. Mr. Ali Al Muttawa is not only a graduate of the Oman's National CEO program, but also holds a postgraduate degree in business studies from Paris. His business and financial acumen, along with his extensive experience with multinational companies like Schlumberger and Halliburton in the oil and gas sector, have been instrumental in his business success.
Oman National CEO Program Graduate
E MBA -HEC Paris
Over 22 years of experience in working with multinational corporations
Proven track record in setting up new businesses and working across various sectors Current CEO of Arkan Sohar Logistics LLC
Saurav Bhattacharyya - CEO - Proxtera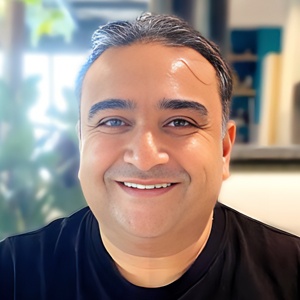 Saurav Bhattacharyya is a researcher turned entrepreneur with over 15 years of experience as a business leader. He co-founded Quantum Inventions (QI), a company focused in Mobility Intelligence for Intelligent Transportation Systems (ITS) which was wholly acquired in 2017 by Continental Corporation.
Saurav is the first CEO of Proxtera Pte Ltd. (Jan-2022), a company born out of Business sans Borders (BSB), a global initiative, by the Infocomm Media Development Authority (IMDA) and the Monetary Authority of Singapore (MAS) to create an open connector of business platforms, trade associations, government bodies, financial services and other services providers. Proxtera is creating the global, open ecosystem of MSME's with trusted credentials, and enabling B2B cross-border trade through services for financing & fulfilment.
Riddhi Gupta - Head of Strategy and New Initiatives - Invoicemart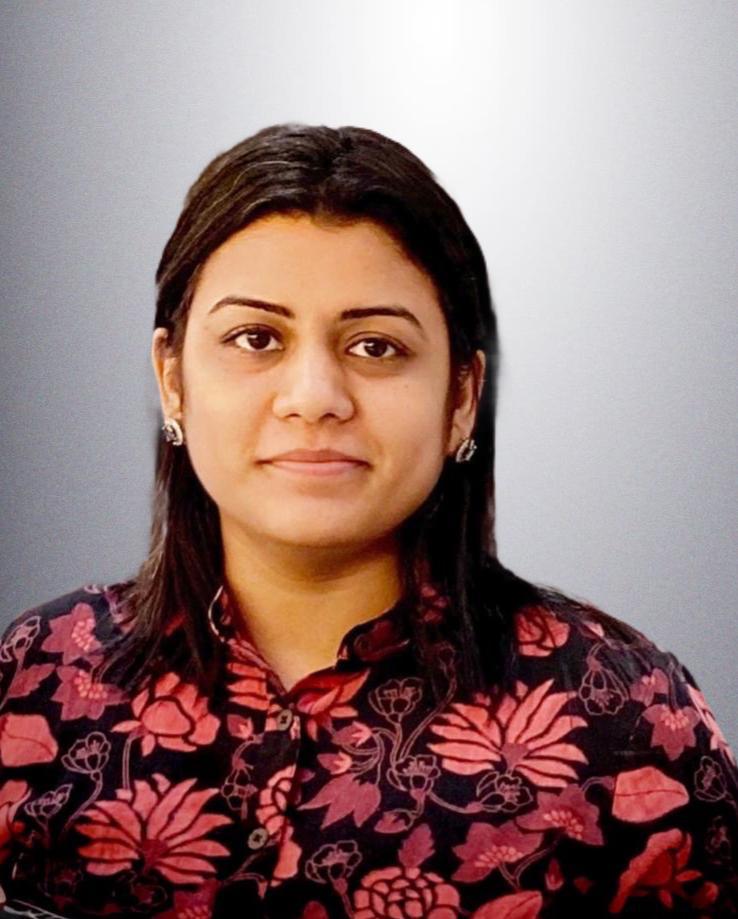 Riddhi Gupta is a management graduate with over 16 years' experience in banking and fintech. She has significant experience in corporate lending, supply chain financing, domestic and cross-border finance. She has worked with banks such as ICICI Bank, Standard Chartered , JP Morgan and Axis Bank. At Invoicemart, she leads in-charge of the Business Strategy and is also heading all New Initiatives, Alliances & Tie-ups required for the platform to enabled deeper penetration thereby ensuring financial inclusion for MSMEs in India.
Sucharita Mukherjee - Co-founder and CEO - Kaleidofin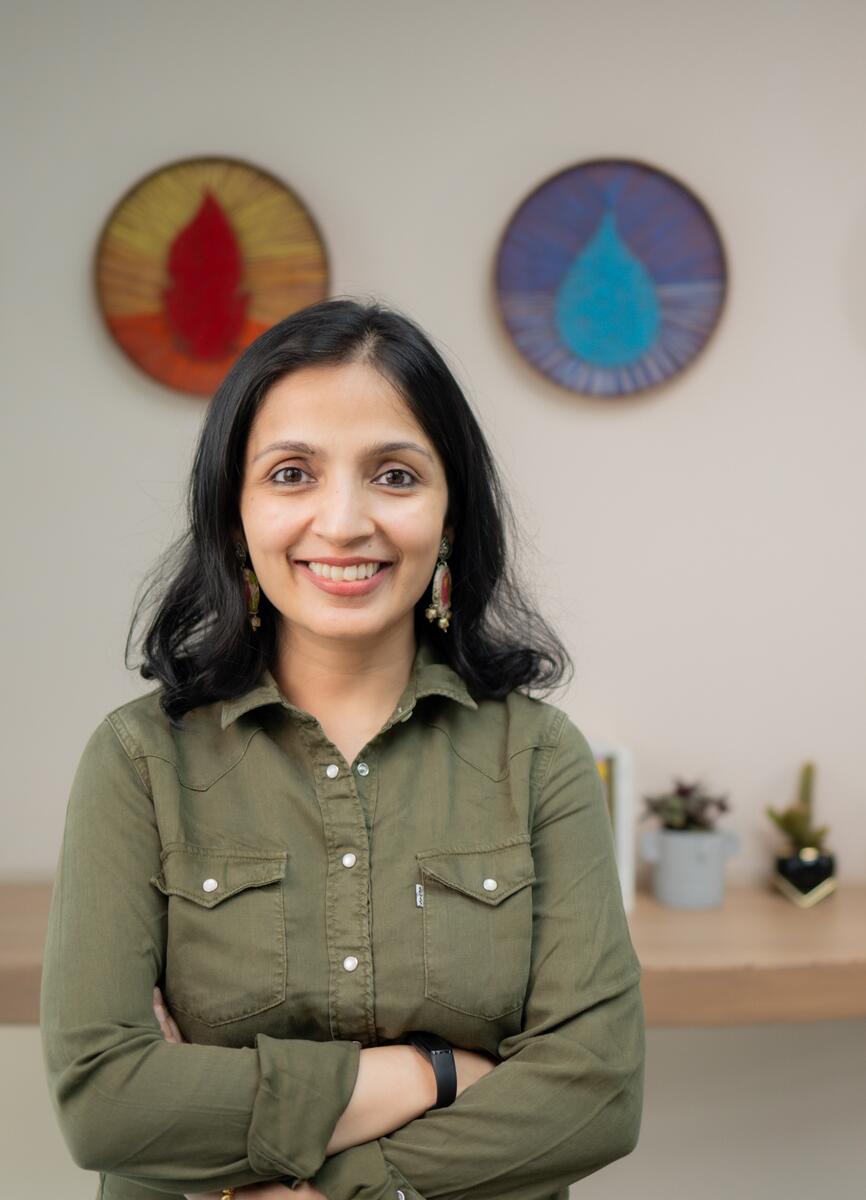 Sucharita Mukherjee is passionate about access to financial services for all and believes in " Finance for Freedom". She is the Co-founder and CEO of Kaleidofin, a fintech platform that provides intuitive and tailored financial solutions to underbanked customers. Prior to this, she co-founded the IFMR group and was the group CEO of IFMR Holdings. She conceptualized and founded IFMR Capital (to build capital markets access for financial inclusion) and IFMR Investments (an alternatives fund management platform focused on informal sector finance). Sucharita was chosen as one of the "Top 40 under Forty" business leaders by Economic Times in 2016 and named amongst India's Top 20 fintech change makers in 2017. She also received the IIM Ahmedabad, Young Alumni Achievers Award in 2017. Prior to her move to India, Sucharita was an investment banker at Morgan Stanley and Deutsche Bank in London, working primarily on credit derivatives structuring and strategic structured finance opportunities. She graduated with an MBA from IIM Ahmedabad and has an undergraduate degree in Economics from Lady Shri Ram College, Delhi University.
Ram Iyer, Founder and CEO - Vayana
Ram Iyer is the Founder & CEO of Vayana, one of India's largest trade finance networks processing over USD 1 billion in transactions a month. A serial entrepreneur with over 25 years in the Cash Management and Trade Finance space providing solutions to some of the largest Banks in India and across the globe. Ram has led Vayana with the vision to democratize access to affordable finance for MSMEs. Over the years, the company has deepened its reach across supply chains, reaching the last mile, and has recently started offering open account cross-border trade solutions through Vayana TradeXchange. Previously, he was the Co- founder and CEO of CashTech Solutions, a leading Cash Management service provider in Asia which was acquired by Nasdaq-listed Fundtech (now a part of the Finastra Group).He started his career with Accenture in their management consulting arm. A management graduate from IIM Ahmedabad and an Engineer from Mumbai University, Ram carries an exceptional understanding of B2B Trade, Payment Ecosystems, Technology, and how to bring them all together to serve the last mile better via B2B lending.
Kanchan Kumar, Co-founder & CEO - Truly Financial
Co-founder & CEO of Truly Financial, Kanchan Kumar is a serial entrepreneur with 30+ years of experience in various technology led businesses. Having lived & worked in 6 countries and run multiple ventures, Kanchan has first hand understanding of challenges faced by small business owners with customers, suppliers & teams spread globally. Truly Financial was born out of personal pain points faced by Kanchan & his co-founder. Kanchan is also very active in the entrepreneurial ecosystem in US, Canada & India, helping fellow entrepreneurs and business owners learn & grow from lived experiences. Kanchan serves on the board of TiE Toronto, a not-for-profit focussed on entrepreneurial development in Canada.
---
How does the Marketplace operate?
To participate in the marketplace, each institution must have:
An institutional profile (company profile and products/services offering)
A personal profile (individuals representing the companies)
Individuals on the Marketplace can explore products and services available (investment products, advisory services, technology solutions...etc. ) and reach out to one another to discuss potential collaboration and partnership.
To learn how to set up a company profile, a listing and an individual profile, please read the User Manual in this
link.