Our events
Member Spotlight with Access Holding: Digitalization for the Bottom-Of-The-Pyramid
Member Spotlight #7 with Access Holding featuring AB Bank Zambia: Digitalization for the Bottom-Of-The-Pyramid
¡Habrá interpretación en vivo en ESPAÑOL para ese evento! Leer versión español abajo.
What does it take to successfully enhance financial inclusion through digitalization and increase client outreach and engagement?
AB Bank Zambia, a member of AccessHolding Group, is committed to offering every micro, medium and small-scale business owner an opportunity to eliminate financial constraints and grow their business to contribute to sustainable economic growth and prosperity in Zambia. AB Bank supports businesses owned by women and ensures financial inclusion by encouraging and rewarding savings. AB Bank offers Savings and Term Deposit Accounts with competitive interest rates. The Bank is accessible anytime and everywhere in Zambia through its mobile wallet eTumba based on integration with mobile money operators and networks of more than 20 thousand agents. The Bank is actively promoting financial literacy to empower financially excluded groups in the country.
In recent years, AB Bank has developed from a traditional brick- and mortar-based bank to a digital champion. The goal of this endeavor is to increase financial inclusion and customer outreach through alternative products and access channels, provide better customer experience and improve efficiency and speed of operations. AB Bank has been awarded several times in the past year. In November 2019, the Bank was awarded with the Outstanding Theme Messaging Award for its contribution to financial literacy in Zambia through financial education campaigns and activities promoting the value of savings. In March 2020, AB Bank won the EIB Innovation Award for Small Medium and Micro Enterprise and Agricultural Finance for the first phase of its digitalization program, which included the launch of eTumba, direct MNO integration for wallet-to-bank transactions and the implementation of automated credit scoring.
During the ongoing COVID-19 crisis, AB Bank is leveraging on these foundations to ensure business continuity, customer accessibility and safety. Digital savings were launched on eTumba as an immediate mitigation strategy for clients. Based on market research, the savings products are especially designed to fit the needs of women and geographically excluded communities. To promote digital services, savings and financial education in rural areas, AB Bank has launched eTumba savings buses, which travel across the country. Understanding that mobile messaging applications can be the right channel to reach out to clients, offer banking services and provide important information on financial products avoiding the health risks faced in crowded branches, AB Bank has developed a Chatbot to serve its customers in their favorite messaging apps. In addition, to improve field staff mobilization, AB Bank launched a staff engagement tool for internal communication, knowledge management and online learning.
In this Member Spotlight session, key staff of the bank will speak about their journey to become a customer-centric digital financial service provider dedicated to the needs of small-scale entrepreneurs and underserved client segments, typical obstacles along the way and how to remove them. To understand the impact on customers, a female entrepreneur customer is invited to speak about how working with AB Bank and the digital offerings have impacted her business, especially in times of the pandemic.
Host & Moderator
Matthew Gamser, CEO, SME Finance Forum.
Speakers
Thomas Engelhardt is the Chief Business Officer and member of the Management Board of Access Microfinance Holding AG. AccessHolding is the majority shareholder of eight small business banks Sub-Saharan Africa and the Caucasus. The group provides loans and other financial services to more than 1 million clients and employs more than 5,500 staff. Thomas has been with Access since its foundation in 2006.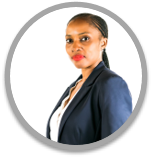 Kayinja Mfuni
is the Chief Operations Officer at AB Bank Zambia. Kayinja has over nine years extensive experience in MSME Finance. She was part of the team responsible for the establishment of the SME Department at AB Bank Zambia. She has held various positions related to SME Relationship Management and Finance. She currently heads the Operations Department of AB Bank where she is part of the team that is spearheading digital transformation of the Bank. She has a CA ZICA from the Zambian Institute of Chartered Accountants.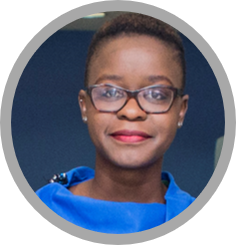 Muze Syachaba
is the Chief Business Officer at AB Bank Zambia. Muze is a seasoned Banking Professional with more than nine years' experience, specializing in Micro & Agri Financing. She is passionate about financial inclusion among MSMEs, low-income households and small-scale farmers in Zambia. Among her notable achievements is being part of the pioneer team that established AB Bank Zambia where she has held several positions. She holds a Master of Business Administration Degree from the University of Zambia.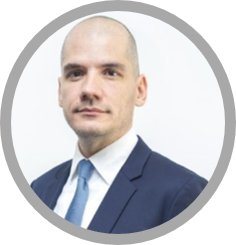 Cosmin Olteanu
is the Chief Executive Officer at AB Bank Zambia. Cosmin has over 19 years' experience in banking, IT and Project Management. He joined AccessHolding in 2006, where he occupied senior positions in business and from 2011 managed several complex IT projects at network level. He was also a Director in the Board of AccèsBanque Madagascar. Cosmin has an Executive Master in Development Studies from the Graduate Institute of International and Development Studies in Geneva, and a certificate in Managing IT Projects from the George Washington University School of Business. He is currently enrolled in a Postgraduate Diploma in Leadership program by MIT Executive Education, Columbia Business School Executive Education and Tuck Executive Education.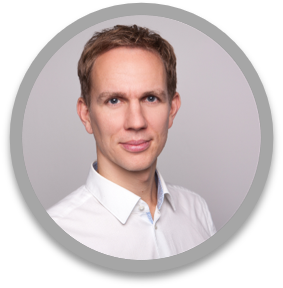 Marcus Hannappel
is the fintech manager at AccessHolding. He is a Senior Digital Finance Expert and manages AB Bank Zambia's mobile wallet eTumba. He is member of the Board of Directors of AB Microfinance Bank Nigeria since 2011. After joining AccessHolding in 2007, Marcus worked as Credit Advisor and Branch Manager in AccèsBanque Madagascar and as Chief Credit Officer / Deputy CEO in AB Microfinance Bank Nigeria. He also served on the Board of Directors of AccessBank Liberia for three years. Marcus holds a MSc. in Economics and is currently enrolled in a Professional Certificate Program in Digital Transformation at MIT Professional Education.
Women Entrepreneur Customer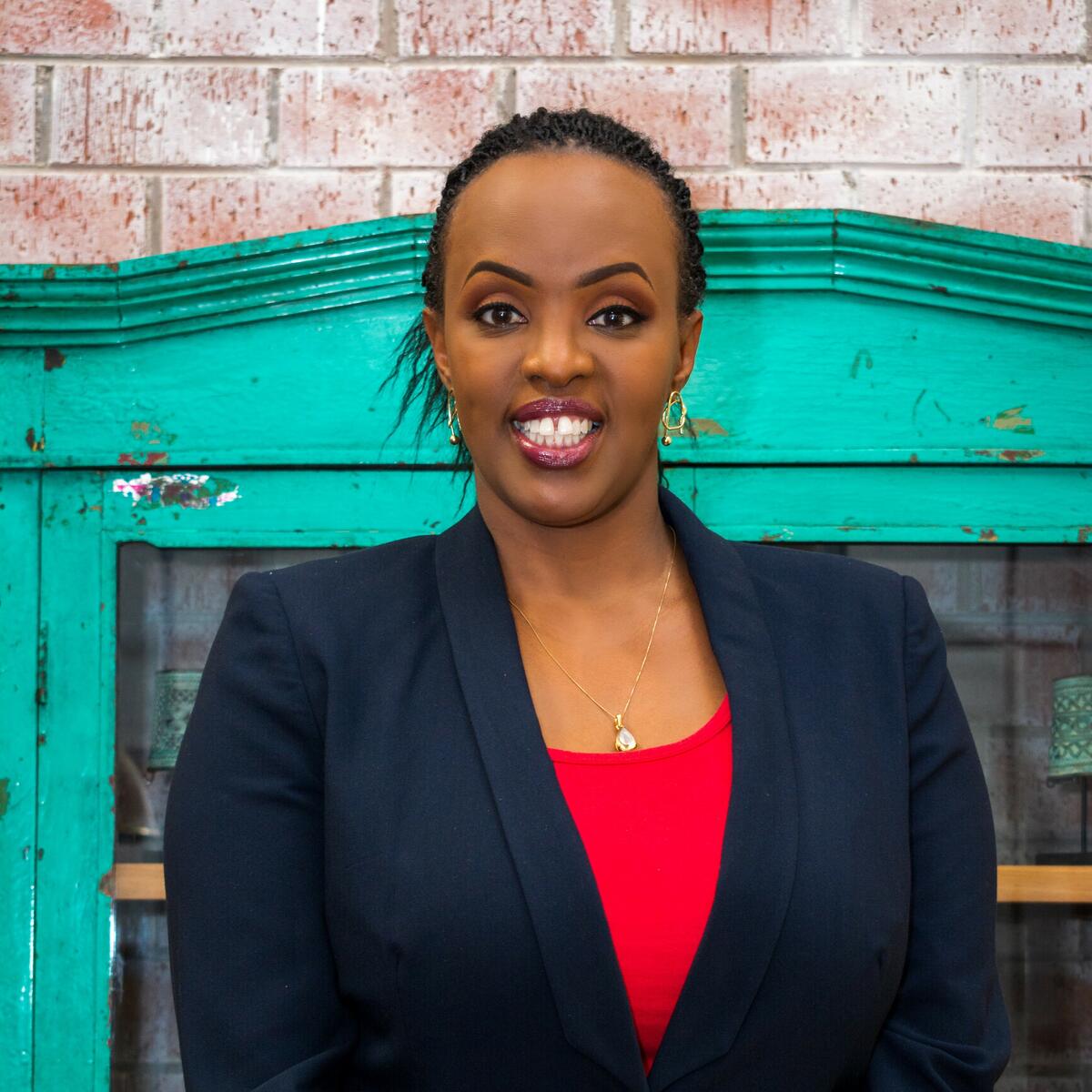 Liliane M. Ndabaneze Chabuka
is the
Co-Founder and CEO of WidEnergy Africa Ltd. She holds a bachelor's degree in Economics, and she has co-founded WidEnergy Africa Since September 2016. Passionate about women empowerment. Working hard every day in a male dominated industry, towards making women the champions in clean energy distribution and active agents for climate change. As CEO, Liliane oversees a dynamic multidisciplinary team with proven expertise in social entrepreneurship including solar products sales distribution, project management, supply chain, cost control, finance, business administration, monitoring and evaluation. As WidEnergy Africa CEO, Liliane has worked over the past four years, to contribute to her capacity development. She has shown excellent leadership skills and consistently managed the company's impact metrics. She always showed an engagement to improve the living conditions of people, especially women and girls.
Countries of work experience: USA, Burundi and Zambia.
A summary of the session will be posted soon!
Resources from the event
eTumba
https://www.facebook.com/eTumba.zm
https://www.linkedin.com/company/etumba/
https://www.instagram.com/etumba.zm/
AB Bank
https://www.youtube.com/ABBankZambiaTV
https://www.facebook.com/abbankzm
https://www.linkedin.com/company/abbankzm/
https://www.instagram.com/abbankzm/
****
En Foco: Digitalización de la base de la pirámide
¡Con traducción al Español!
Cuándo: 11 de Agosto - 8 a.m. Hora del Este de los Estados Unidos
En nuestro evento
"En Foco"
con nuestro miembro
AccessHolding Group
y
AB Bank Zambia
, ejecutivos del banco compartirán el camino recorrido para convertirse en un proveedor de servicios financieros digitales centrado en el cliente y en las necesidades de los pequeños empresarios, y nos contarán sobre los obstáculos típicos que surgen al servir a las PYMES.
Para comprender mejor el impacto de esta transformación en los clientes, AB Bank Zambia ha invitado a una mujer emprendedora cliente, quien compartirá cómo se ha beneficiado con los servicios digitales del banco, especialmente en tiempos de pandemia.
Un resumen de la presentación será publicado a la brevedad!
Digital Financial Services