Our events
Global SME Finance Forum 2020 - Virtual Edition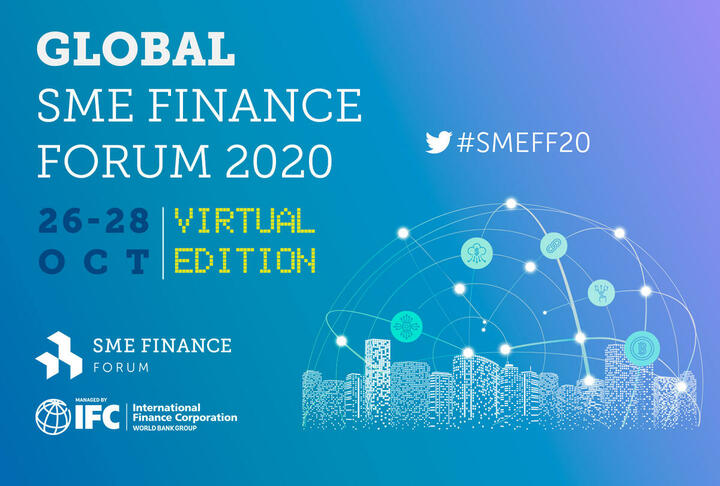 The safety and well-being of our members and participants is of utmost importance to the SME Finance Forum. After careful consideration and bearing in mind the global health emergency and ongoing travel restrictions, the SME Finance Forum is turning the upcoming Global SME Finance Forum 2020 into a fully virtual event.
The 2020 Global SME Finance Forum –
Virtual Edition
- will be held over three fully-immersive half-days on October 26-28 and will be accessible to all SME financing experts for FREE. Last year, our event witnessed over 700 industry leaders from around the world. However, this year offers the opportunity to log in from the comfort of your homes and we expect to witness a higher turnout of industry leaders who could not make it to our in-person conference in Amsterdam.
While we'd love to interact with you in-person, over the past 3 months, we've time and again demonstrated our ability to adapt to the new normal and assure all our members that the virtual conference will emulate the same in-person experience, by offering one-on-one networking, a virtual marketplace, exhibition booths, breakout sessions, fireside chats, and live panel discussions, as well as the recognition of the 2020 Global SME Finance Awards winners, and the presentations of the best Call for Insights articles.