Industry Event: Speaking Role
Applications are now being accepted for Women's World Banking's 2023 Leadership and Diversity Program for Regulators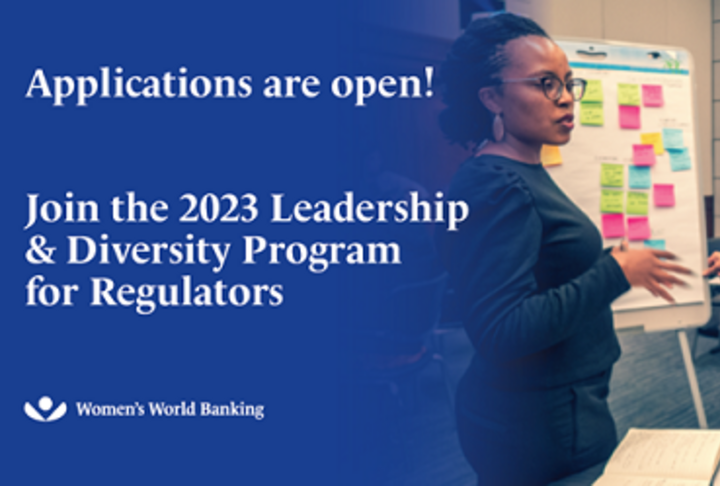 Women's World Banking's 2023 Leadership and Diversity Program for Regulators.
Application deadline: 31 January 2023
This is the only program for financial regulators at the intersection of leadership development and women's financial inclusion. This year, part of the program will be face-to-face over four days of intensive, in-person learning at Oxford University's Saïd Business School in the UK from 24-27 July.
As economies across the globe face recession, our challenge to reach the 742 million women still outside the formal financial sector, who are the most vulnerable and the hardest to reach, becomes even more essential.
This multi-week blended program, taught by Women's World Banking and Oxford University's Saïd Business School, equips senior officials from central banks and other regulatory agencies in emerging markets with the skills to identify, design and implement a policy initiative to advance women's financial inclusion, coupled with the skills to create an enabling environment to advance women leaders within their institutions.
This is an opportunity for participants from across the globe to connect, network, and put the skills they learn into practice.
The program cost per pair: is USD 8,000
(Senior Official + High-Potential Woman Leader)
There is sponsorship available, but spots are limited! Please send your application as soon as possible.
Financial Education
Financial Inclusion