Our events
SME Finance Virtual Marketplace - 2023 February Monthly Session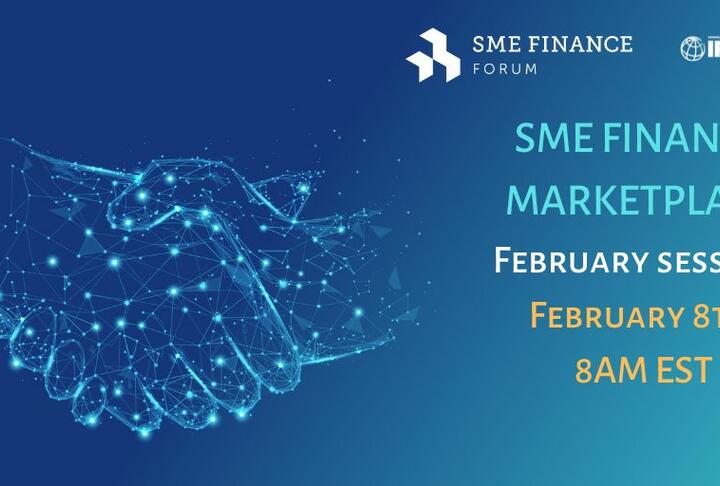 The "SME Finance Virtual Marketplace" is an online match-making platform that promotes partnership and collaboration between members of the SME Finance Forum, especially financial institutions, fintech companies and development finance institutions/ investors. The virtual Marketplace is powered by GlobalLinker, an AI powered 'Digital Ecosystem' offering SMEs a range of services to build digital presence including e-commerce.
February Marketplace Session
This monthly marketplace session, scheduled on Wednesday, February 8th from 8 am to 9 am EDT, will feature a series of insitutions who will present their products/services.
Following the presentations, participants can reach out directly to the presenters to make inquiries or explore partnership opportunities!
Companies Piching
Cayesh
Cayesh is a Fintech for Supply Chain stakeholders that facilitates availability, management, and mobilization of working capital through technology, know-how, and operations.
CIFOR-ICRAF
The Center for International Forestry Research (CIFOR) and World Agroforestry (ICRAF) provide the evidence and innovative solutions needed to scale up investment in sustainable development and improve land management, livelihoods, sustainably and resiliently.
iFarmer
iFarmer bundles finance with agriculture inputs, advisory services, insurance and market access for the farmers.
Silver Lining
Silver Lining works with banks, lenders and economic development agencies to ensure that the SMEs they serve have access to the comprehensive support that they need to really succeed.
Presenters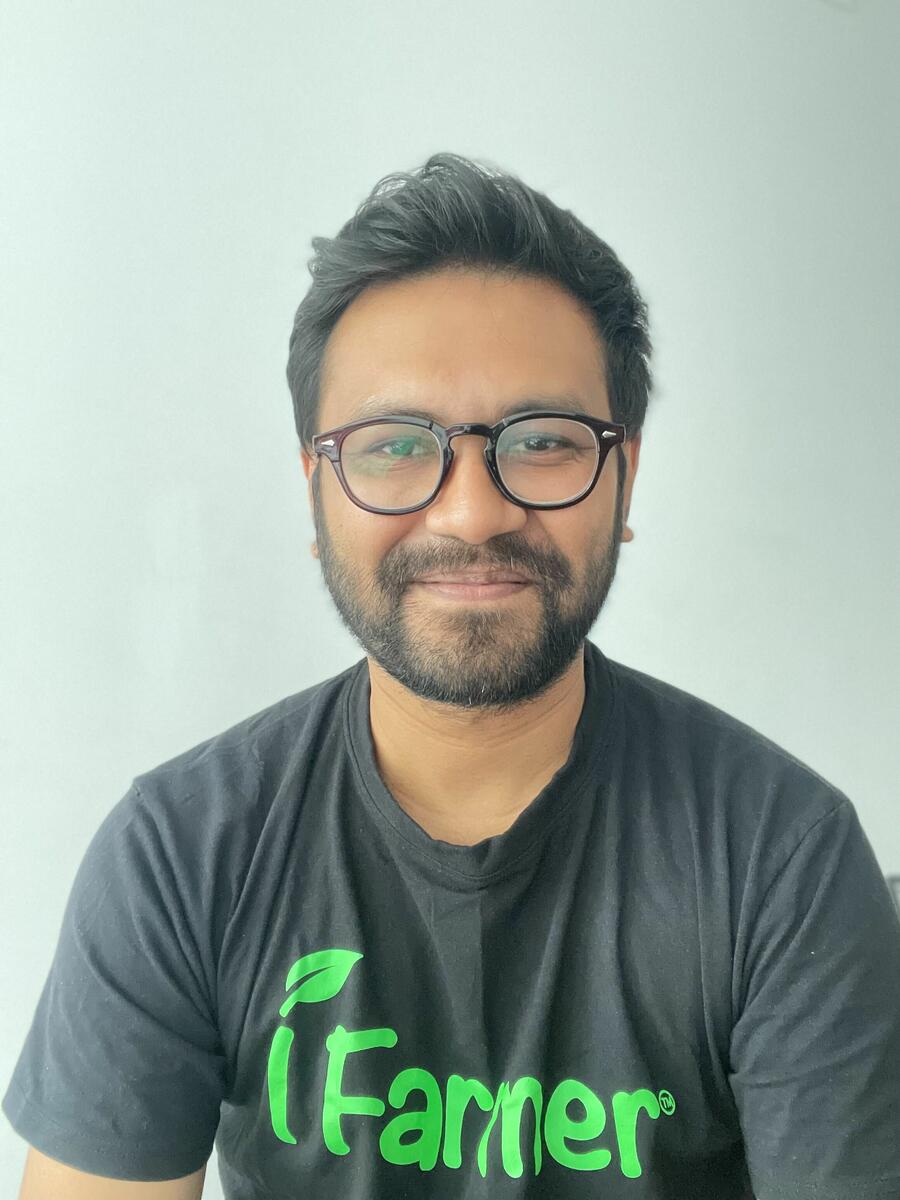 Fahad Ifaz is the Co Founder of iFarmer, which aims to provide end-to-end solutions for smallholder farmers.Fahad has 10 years of experience in economic development with organizations like the World Bank,CARE International,Swisscontact and Palladium.He has worked extensively in South Asia managing and providing advisory services to multimillion-dollar projects to improve access to finance and markets of smallholder farmers.He holds an undergraduate degree in International Business and has a MSc in Economics.
Mahmoud Hassan is the Founder and full time Managing Partner of CAYESH - a Supply Chain Finance Solution Platform that aims to facilitate working capital to MSMEs and supply chain stakeholders. Also, Mahmoud is a non-executive Co-Founder of the first Venture Builder and Digital Platform in Egypt D-Fin.
Prior to that role, Mahmoud has been a banking, consulting and private equity operations professional with more than 25 years of experience in multinational and multilateral developmental financial institutions (IFC-WBG).Before the WBG, Mahmoud worked more than 12 years in consulting with Arthur Andersen and Ernst & Young (EY), capital markets and banking industries and private sector banks in the MENA region including; KSA, Iraq, Yemen, Libya, Kuwait, and Jordan. Also, he made Angel Investment in Startups in Egypt and is participating on the Board of one of the investees. Mahmoud holds a Bachelor Degree from Ain Shams University. He is CFA Level II Candidate, and completed his CFE, CIA and PMP certifications over the course of his professional development career.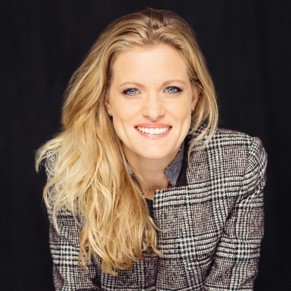 Carissa Reiniger is the Founder & CEO of Silver Lining. She created Silver Lining in 2005 and created the Silver Lining Action Plan (SLAPTM). SLAP is a science backed behavior change methodology which has been used by 14K+ Small Business Owners in 65+ countries to set and hit their growth goals. She has worked with major organizations such as Google, The White House, Hewlett-Packard, Intuit, Citi Cards, Staples, Citrix, and American Airlines to bring more resources and support to small businesses. Silver Lining's work has been featured in places such as The New York Times, The National Post, The Globe and Mail, Inc Magazine, Entrepreneur Magazine, Forbes and BizJournal. She is on a mission to help more Small Business Owners make money doing what they love because she genuinely believes that we CAN change the economy one small business at a time. As part of her mission, Carissa also founded Silver Lining Finance, a revolutionary way for SMBs to access capital based on behavior, Impact5x, economic justice programs to help marginalized Small Business Owners, and Thank You Small Business, a global movement to recognize and support Small Business Owners.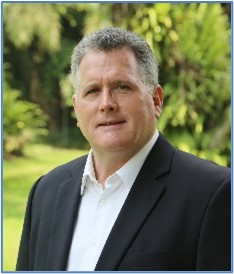 Michael Brady is a Principal Scientist at CIFOR-ICRAF and leads the Sustainable Value Chains and Investment (VC) theme. Based at Bogor, Indonesia, Dr. Brady manages VC programs in Asia, Africa and Latin America in i) achieving sustainable value chains and commodity supply in forest landscapes, ii) developing business models that deliver improved social and environmental outcomes, and iii) promoting responsible finance that contributes to advancing sustainable land and resource uses. At CIFOR-ICRAF, he manages the Green Finance for Sustainable Landscapes project, which includes the Land Finance Hub. Prior to joining CIFOR he was a Senior Forestry Officer at the International Finance Corporation (IFC), the private sector arm of the World Bank Group. There, he managed forestry and wood product advisory and investment projects throughout Asia and Africa. He has a BSc in biology, a MSc in forest management and a PhD in tropical forestry.

Having problems registering, please contact us at smefinanceforum@ifc.org
By registering to this event, you agree to the SME Finance Forum/IFC Event Privacy Notice.

How does the Marketplace operate?
To participate in the marketplace, each institution must have:
An institutional profile (company profile and products/services offering)
A personal profile (individuals representing the companies)
Individuals on the Marketplace can explore products and services available (investment products, advisory services, technology solutions...etc. ) and reach out to one another to discuss potential collaboration and partnership.
To learn how to set up a company profile, a listing and an individual profile, please read the User Manual in this
link.