Industry Event: Speaking Role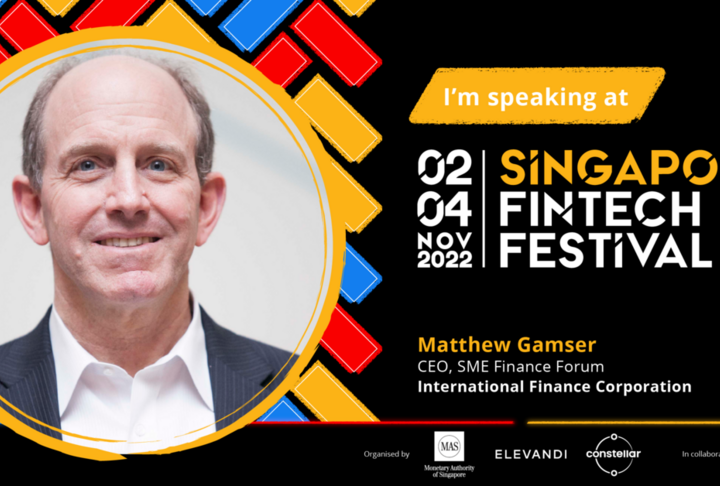 Every year, the Singapore Fintech Festival (SFF) brings together thousands of people from across the world, bringing forward ideas that shape the economy, and making impactful public and private sector connections. As the first in-person Festival since 2019, the week-long celebration is packed with curated, interactive sessions and networking opportunities. So, are you ready for 2022's global reunion of the financial services industry?
Our CEO, Matt Gamser will be moderating several panel discussions dedicated to Banking for Businesses.
In the Banking for Business series of sessions at SFF this year, regulators, policy makers and industry leaders will discuss and debate the current state of financing in the micro and small business sectors and what's required to drive greater digitisation. Get the latest insights into one of the most important segments in an economy and the latest strategic thinking to grow this community.