Blog
JD Finance Gives 17 SME Finance Experts an Inside Look at their Operations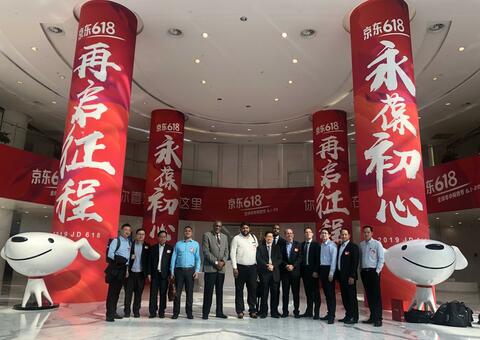 From agribusiness to capital markets, JD Digits has been a leading ecosystem player to bring automation, robotics and artificial intelligence to a wide range of industries. SME Finance Forum members had an opportunity to learn about JD Digits during the Forum's second immersion program to JD Finance, the company that manages the service, on June 10.
During the visit, 17 members gathered in depth knowledge about an innovative aspect of the company's operations. JD Finance belongs to JD.com, China's leading one-stop e-commerce platform. Leveraging JD.com's proprietary data resources, ecommerce expertise and industry-leading risk control systems, JD Finance offers sophisticated financial solutions in areas including financing loans, asset management, payment solutions and crowdfunding.
The company has joint ventures with local banks and financial institutions in over three countries to build payment system across the globe. Its data-driven financial products such as Index Funds have outperformed industry averages. In addition, JD Digits has empowered farmers to effectively streamline their livestock production processes by employing advanced AI and IoT technologies.
During the Immersion Program to JD Finance, participants also had a Q&A with senior management combined with a guided tour of the JD showcase hall and the Asia No. 1 No-human warehouse center, a fully automatic warehouse operated by robots.
The Forum's Immersion Programs allow members to hear practical first-hand accounts from the host institution about the unique challenges they faced and the motivation and process for change, as well as lessons learnt. The Forum also hosted a regional Immersion Program to ICBC in China on June 10. Learn more about it here.
Supply & Value Chain Finance
Policy & Regulation
Digital Transformation
Payments