Our events
Future of Digital Banking Conference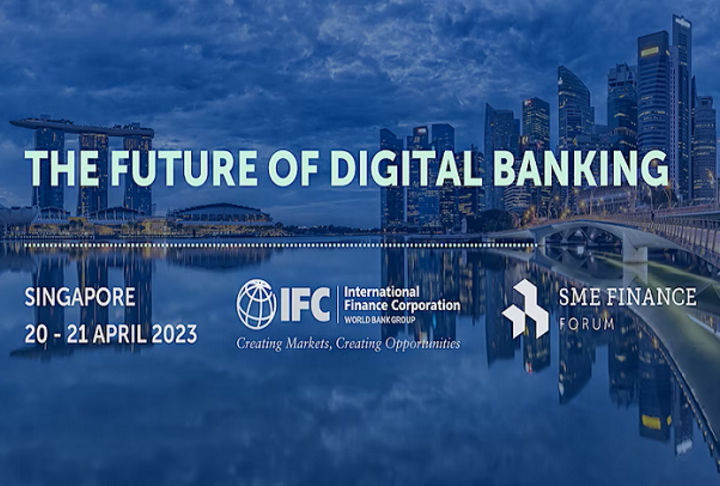 ASIA / Singapore Time
HYBRID EVENT
The link to register as well as the agenda are visible to Members of the SME Finance Forum who are logged in to the Member Portal.
Rapid digital innovation is ushering in a new era of changes to financial services products, business models, and markets. This event will connect a regional audience of senior banking executives, digital finance players, and policymakers to discuss the latest trends and technologies transforming the financial landscape around four key topics: Digital Bank, Embedded Finance, Bank Digital Transformation, and Digital Capital Market.
Join us in person or virtually to discover what lies ahead for an industry in flux.
Day one of the conference will feature five-panel discussions with more than 20 distinguished speakers from leading financial institutions across Asia. On day two, there will be four roundtables where participants can interact and discuss leveraging digital solutions to promote climate finance and financial inclusion better. The two-day conference will conclude with a study visit to the Singapore Fintech Association, where attendees will meet with representatives from Singapore Fintech Association, Tyme Bank (a leading digital bank), and Syfindo (a regional digital sandbox), followed by a tour (for the in-person attendees) of the Innovation Gallery of the Monetary Authority of Singapore.
Event Overview and Deck Presentations
Those are available below to members who are logged in to the Member Portal.
Alternative Financing
Digital Financial Services