Blog
The Changing Face of Your Banker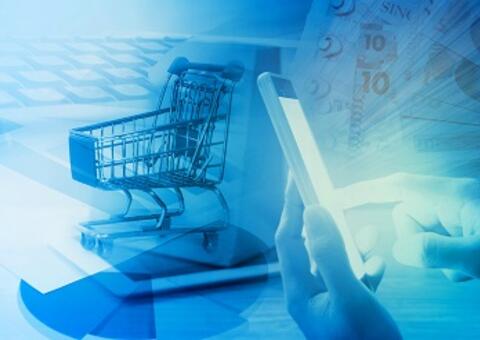 The acceleration of digital banking during the COVID-19 crisis is changing the "face" of banking. How will this crisis transform the banking industry and how we transact financial services? As part of a weekly webinar series on COVID-19 mitigation efforts, the SME Finance Forum hosted a virtual roundtable to discuss how digital banking companies deal with the crisis and provide opportunities to SMEs. During the panel, hosted by Matthew Gamser and moderated by Khrystyna Kushnir (

SME Finance Forum

), Coenraad Jonker (

Tyme Global

), Hassan Nasser (Fidor), Daniel Seifert (

SolarisBank

), Chris Bayliss (

Judo Bank

) and John Januszczak (UBX) shared their experiences during the COVID-19 pandemic.
The pandemic has facilitated the rapid uptake and adoption of digital financial services by consumers and SMEs, providing opportunities for digital-only or digital-first companies. This transformation is being seen in both developed and emerging markets. Judo Bank in Australia is expanding its customer base by playing to its strengths of being a high-tech, high-touch SME bank with dedicated bankers servicing a dedicated set of clients and responding to an influx of queries. In South Africa, Tyme, a digital banking network in Africa and Asia, is increasing its customer base through kiosks in retail stores as well as via the phone or online, even when many traditional banks were unable to get new customers due to the lockdown. In the Philippines, UBX, a fintech company born from UnionBank, found that customers started to transact digitally almost overnight due to the sudden lockdown, creating FB communities and ghost kitchens to continue commerce. Solarisbank, a technology company with a German banking license, is serving customers without any physical touchpoints and doubling revenues every year since 2017. Fidor, the first digital-only bank based in Germany with five banks across Europe and MENA, is expanding through partnerships with financial institutions and supporting their digitalization as Fidor is a Fintech on one side and a digital bank on the other.
While not all digital companies are successful in this severe economic situation, what drives the growth in these companies? The speakers raised several key contributors to their successes, such as a deep understanding of customers and communities, provision of tailor-made services via technology, and being at the forefront of banking innovations such as banking as a service (BaaS).
UBX created free platforms for small business payments, logistics, and e-commerce, focusing on how digital could be a "leveler allowing the small guy to have the same capabilities as the big guy" enabling them to be deeply in touch with communities. Fidor was effectively borne from community forming around the needs and input of its customers and partners, and it continues to evolve by developing and deploying solutions in response to customer and partner demands. Judo is a new challenger bank in the Australian market with its focus on having skilled bankers utilizing the best tech to better serve their clients' unique needs.
Tyme's emphasis on integrating into the daily flow of its clients by providing services through retail kiosks has resulted in acquiring 100k new customers each month despite COVID-19, as people still need to shop. 85% of Tyme's new customers are currently onboarded in partner retail stores. Solarisbank is focused on embedding financial services within the context of other transactions, so providing banking as a service (BaaS) within the consumer's environment, so a deep understanding of the consumer is critical. Common across all the companies is the use of advanced technologies to provide more flexible banking services in the rapidly changing phases of the COVID-19 crisis.
Although digital firms face some challenges, including regulatory barriers, poor technical infrastructure and people's cash loving behaviors, the future of digital banking is quite bright. In rural areas, the digital transformation is more challenging as it is not enough to give people bank accounts; they need an interface between the existing cash world and new digital services. Digital banks and Fintechs are seeing this as an opportunity to create infrastructure themselves since rural areas are not well covered by traditional banks. In the Philippines, UBX is using i2i, blockchain technology to provide ACH transfers to connect island to island and individual to individual through micro-community banks and other non-banking financial institutions there. As Coen from Tyme noted, "small businesses connect individuals to larger banks."
Although consumer acceptance of digital banking is on the rise due to the pandemic, cash usage is still prevalent in most countries. To gain trust from people previously wary of digital banking services, digital companies are expanding cooperation with existing financial institutions and retailers. Will such an acceleration of digital banking bring us to a world without any physical banks in the long run? Will the community banker become extinct? Will consumers and businesses be comfortable with a completely digital interface? This is the tension between high touch and high tech that many companies are balancing and navigating.
With a focus on digitalization in financial services, the winners will be customers and SMEs. They are receiving better user experiences, with more cost-efficient, integrated, and customized services supported by advanced technologies and embedded technical platforms. Yet the concept of community and the people using these services is at the heart and focus of each of these companies as they seek to provide seamless and human-centric financial services in their respective markets. As John from UBX noted, we may see that in "the future, the bank is not a physical or virtual place you visit but is seamlessly integrated into the places where you already go shopping or do business."
Covid-19
Digital Financial Services