Our events
WEBINAR Sustainability in Supply Chain Finance: Need, Challenges and Opportunities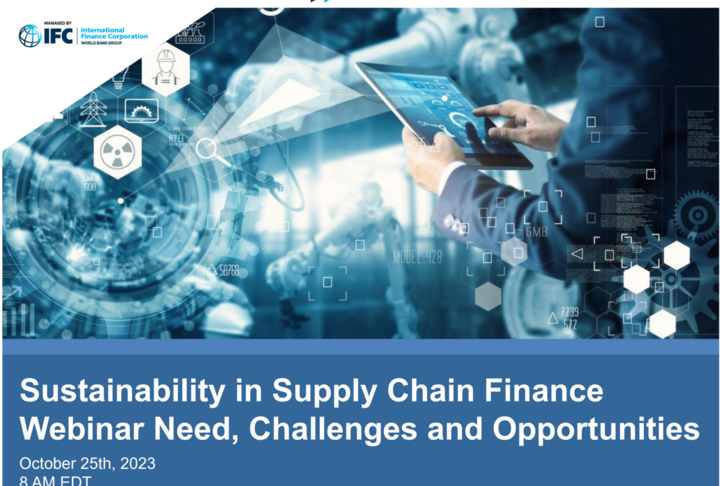 Supply chain finance (SCF) is important for SMEs for several reasons, such as improving cash flow, expanding access to capital, and strengthening supplier relationships.
Key stakeholders, including large companies, financial institutions, and technology platforms, can play an important role in designing solutions to support SME clients in creating tools to boost the sustainable transition throughout the supply chain, leveraging on financing, capacity building, and sustainability initiatives. The sustainability-linked supply chain finance applies a pricing benefit to suppliers who meet predefined sustainability criteria – GHG emissions and/or other ESG KPIs – which promotes the idea of turning supply chain finance into a tool to finance and help buyers incentivize the suppliers' transition to sustainability.
During this session, the speakers shared the following topics:
The need for sustainability in supply chain finance:

Benefits to buyers and suppliers, especially SMEs;

Opportunity for FIs to offer differentiated offerings to their large corporate clients;

Challenges and opportunities in transforming supply chains to sustainable supply chains;

Integrating ESG and green finance with SCF to achieve social, climate, and environment-friendly benefits.
The panelists shared their views on global trends in sustainable supply chains, best practices, and success stories.
In addition, a new Community of Practice on Supply Chain Finance was launched at the webinar.
If you are interested in joining or learning more, please send an email to Khrystyna L. Kushnir.
Opening Remarks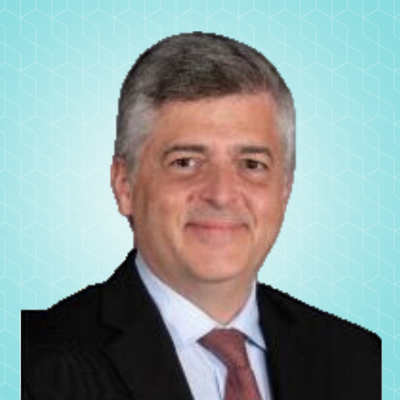 Wagner Albuquerque de Almeida, Director, Global Manufacturing' Agribusiness, and Forestry, IFC
Wagner is a Brazilian national, Wagner joined IFC in 2010 and had several roles covering different Industries and Regions (Global Director of MAS since November 2022; acting Director of the Credit and Investment Risk Department between April - November 2022; Regional Chief Risk Officer (RCRO) for LAC, Europe, Central Asia, and Türkiye, based in Washington DC between December 2020 - November 2022; RCRO for Africa and MENA between November 2015 - November 2020; and as the Chief Credit Officer covering Financial Institutions Group and Manufacturing' Agribusiness and Services industries based in Africa between March 2010 - October 2015). Wagner started his international career 30+ years ago and prior to IFC worked in Sao Paulo, New York, Frankfurt, Amsterdam, and Johannesburg in well-regarded Global Financial Institutions such as ABN AMRO (10 yrs), Deutsche Bank (8 yrs), and Banco Itau (4 yrs), and at Monsanto (1 yr).
Speakers: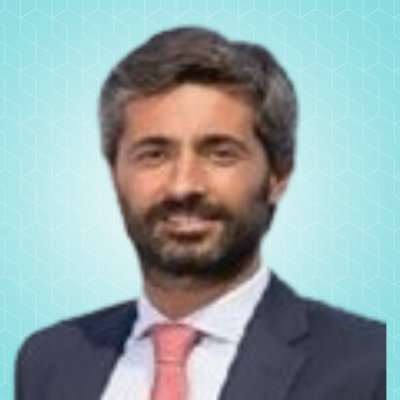 Angel G. Blanco, Managing Director, Head of Platform Solutions at Demica.
Angel joined Demica in 2016, when it was still in start-up phase. He came with a strong conviction that technology can be a key enabler to Trade Finance, given the particular characteristics of this asset class, but that significant development was required. He has been proven correct, and the company has grown hugely since then, with Angel currently a Managing Director and Head of the Platform Solutions Team. The Team provides technology solutions in the Trade Finance and Working Capital space to some of the largest multi-national financial institutions and corporates in the world. In this role, Angel has successfully bridged the gap from a background in Finance, to influential Technologist in this area. He previously worked at Banco Santander across different countries and business segments, including over 10 years in Corporate and Investment banking, performing different management roles in Structured Trade Finance and Working Capital Solutions. Angel is a busy father of three young boys, still a dedicated footballer and a wildlife enthusiast.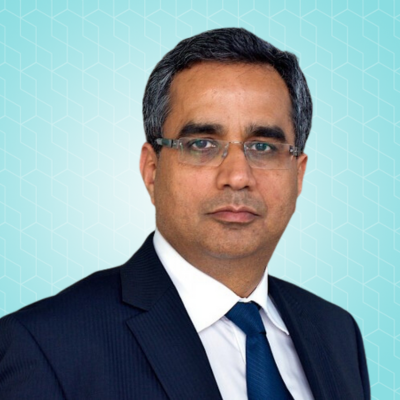 Anil Walia, EMEA Supply Chain Finance – Payables, Deutsche Bank
Anil, after completing his Master's Degree in Plasma Physics some decades ago, took the not-so-obvious career decision in banking. The journey took him through India, the Middle East and finally to Germany. He has headed sales for trade finance and gained experience at various stages in his career in the south-east Asian, eastern European and European markets. He picked up an MBA in financial management on the way. Anil is a SCF veteran who got his wings in the fledgling days of SCF in 2000 at JP Morgan. He has been a key contributor to the growth of SCF, as technology and documentation evolved, accompanying the first transactions in Europe. Anil is a key contributor to the public discussion on matters pertaining to supply chain finance – from accounting regulations to sustainability.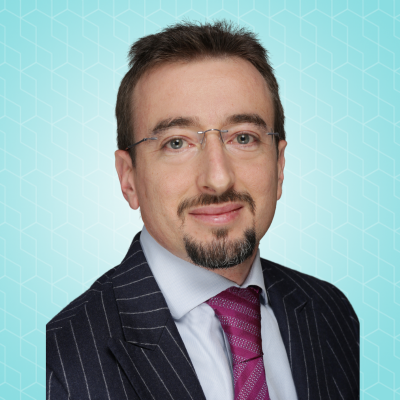 Eugenio Cavenaghi, head of Working Capital Advisory and Structured Trade at Santander Corporate & Investment Banking (Santander CIB).
Eugenio was formerly the regional Product Head of Trade and Working Capital for Barclays in Europe. Prior to this, he has also worked as Global Head of Trade Product at UniCredit and as Global Product Manager in the Trade and Cash Divisions at Deutsche Bank. Before entering the field of banking, he gathered direct experience in the corporate world working for multinationals like Procter & Gamble and Chicco-Artsana Spa.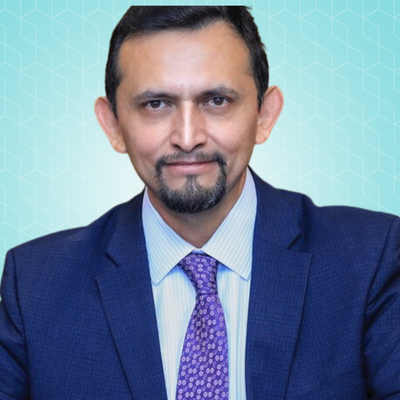 Javier Vázquez-Durán, Head of Financial Institutions, Bancomext & Nafin Mexico.
Javier has a sound career of +18 years promoting finance for economic development. With a strong passion for public service, he is committed with financial inclusion, gender equality and value creation. From senior positions at Development Banks and the Federal Government, Mr. Vázquez-Durán has lead several programs for MSMEs, entrepreneurs and households. Earlier in his career, he served as financial researcher at the Bank of Mexico. He holds a BA degree in Economics and an Master's degree in Public Administration and Public Policy.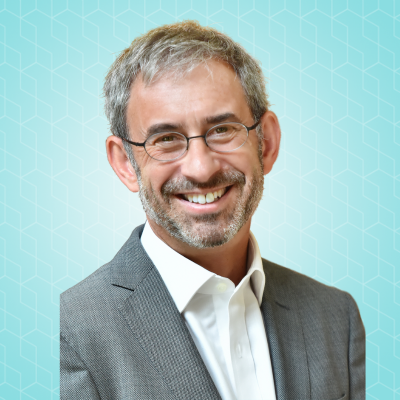 Steven Beck, Head of trade and Supply Chain Finance at the Asian Development Bank (ADB).
Steven has led the program to significant growth and launched initiatives to promote sustainable and responsible trade. Beck is known for reshaping trade finance regulations during the 2008 Financial Crisis and for advocating for addressing global unmet demand for trade finance. He has also played a key role in promoting digitalization in global trade and gender diversity in banking. Beck serves on various industry bodies and has a background in international trade and finance. He holds an M.A. from the Fletcher School at Tufts University and a B.A. from Queen's University, Canada.
Closing Remarks
Nathalie Louat, Global Director of Trade & Supply Chain Finance in the Industries Vice-Presidency at IFC.
Prior to this role, Nathalie was Global Senior Manager in charge of Innovation, Capital Markets, Insurance and Distressed Assets from 2014 until 2020. She was previously a Senior Manager for East Asia and the Pacific Portfolio Operations, supporting IFC's clients in the financial sector, based in Hong Kong from 2010 until 2014. Nathalie also worked in IFC's Structured Finance Department within the Treasury Vice-Presidency, in Washington and in Hong Kong. Nathalie received the World Bank Group's Diversity and Inclusion Leadership Award. Prior to joining IFC, Nathalie pursued a career with Credit Lyonnais Investment Banking after spending several years with the French Ministry of Finance. She holds a degree from the French School of Statistics and Economics and graduated as an Actuary from the Paris Institute of Actuarial Studies.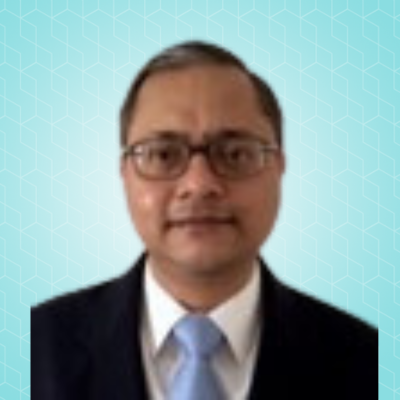 Rajesh Mehra, Practice Lead for Trade & Supply Chain Finance, Financial Institutions Group covering Asia and Pacific at IFC.
Rajesh leads client engagements and advisory projects covering Supply Chain Finance, Trade and Transaction Banking across the region. Rajesh is a seasoned Transaction Banker with over 30 years of experience in Corporate Banking, Trade, and Supply Chain Finance, covering Sales, Product Management, and Operations primarily with Standard Chartered Bank. He has worked in leadership roles in South Asia, Southeast Asia, and Africa managing business across a wide footprint. Rajesh specializes in Open Account Trade, Documentary Trade, Receivable Purchases, Distributor and Supplier Finance Solutions, Structured Warehouse Financing, and SME Banking. In his Group and Regional Trade Finance roles, Rajesh was instrumental in developing and growing documentary and commodity-based products such as Structured Warehouse Finance and Agri Finance. In Africa, Rajesh developed and implemented a strategy to materially shift the business from traditional lending to Open Account and Documentary Trade Finance. He was also instrumental in launching and growing the Supply Chain Finance business for Standard Chartered Bank in India. Rajesh is an Honours Commerce Graduate from Calcutta University and is a Certified Associate of the Indian Institute of Bankers.
Hosted by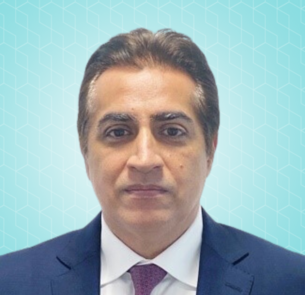 Qamar Saleem, SME Finance Forum CEO, the world's leading center for knowledge exchange, good practice promotion and public-private dialogue in this field.
Prior to this role, Qamar was the Manager Financial Institutions Group Advisory Services for Asia and Pacific driving leading a large team across 20 countries aimed at providing integrated investment/advisory client solutions across mainly MSME, Gender, Climate, Digital, Housing, Trade, and Supply Chain Finance. Qamar has been with IFC since 2012 and served in his previous roles as global technical lead for SME and Supply Chain Finance as well as regional SME Banking lead for EMENA. Qamar has 30+ years of global financial services experience having worked across 60+ countries internationally managing large business lines while leading multi-cultural and cross-functional teams. He is a recognized thought leader, featured speaker, and an industry mentor in SME Finance. Prior to joining IFC, Qamar was associated with international organizations like HSBC, Standard Chartered Bank, Deutsche Bank as well as large regional banks while serving in several emerging markets where he also led SME Banking and Commercial Banking Divisions. Qamar holds a Master's degree in Business Administration and carries several certifications in the areas of Strategy, Climate Finance, Digital Banking, Business Transformation, Social Impact, MSME Banking, Team Leadership, Supply Chain Finance, Credit, Risk, Trade, Sales Effectiveness, Transaction Banking and Project Implementation.
Supply & Value Chain Finance
Sustainable Finance