Our events
Open Webinar – How Do We Better Support Women-led MSMEs post COVID-19?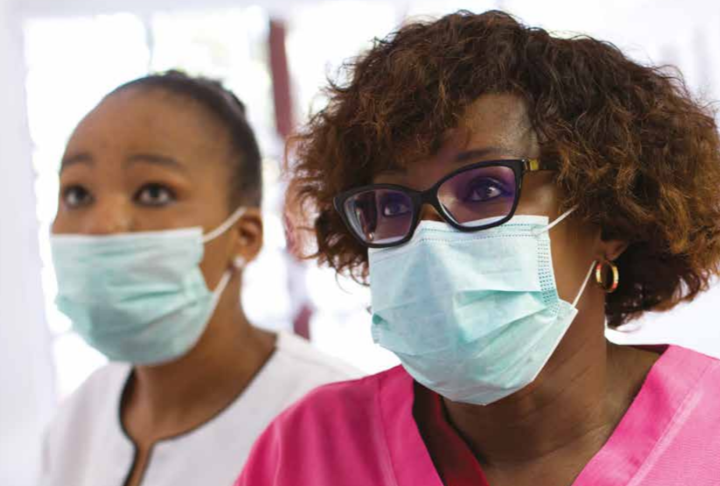 Presentation of the IFC's Study on COVID-19 and Women-led MSMEs in Sub-Saharan Africa: Examining the Impact, Responses, and Solutions
Over 90% of MSMEs across sub-Saharan Africa are suffering harsh economic impacts due to the COVID-19 pandemic. Women-led MSMEs have been especially hard hit, with many reporting revenue losses of over 50%, largely due to their smaller size, informality, and concentration in heavily affected sectors. IFC has implemented a number of COVID related interventions to support our FI clients and their end customers, which include the provision of stress testing capabilities for our key clients, developing NFS solutions, and conducting COVID-19 surveys in many countries across the region, among others. Many governments, businesses and DFIs around the world have taken major steps, to not only stem the spread of the disease but to proactively reach out to businesses and entrepreneurs.
In this open webinar, authors will present the findings of the report "COVID-19 and Women-Led MSMEs in Sub-Saharan Africa: Examining the Impact, Responses, and Solutions," which aims to understand whether these measures were enough, and whether there were any specific nuances that may be experienced by Women MSMEs.
Host: Matthew Gamser, CEO, SME Finance Forum
Opening Remarks
Sharmila Hardi
is the Global Head of Banking, Risk Management and Insurance in IFC's Financial Institutions Group (FIG). In this position she is also responsible for managing global relationships and for mainstreaming gender across all FIG products. She leads a team of over 30 professionals in an area that is business critical to the corporation and delivering impact by providing access to finance for SMEs in emerging markets. Ms. Hardi has been with IFC since 1992 specializing in project finance and more recently heading IFC's syndication team. IFC's Financial Institutions Group ranks as a leading financier of private financial institutions in emerging markets. IFC's Banking on Women business which is a growing segment has portfolio of over US$2.9 billion. Ms. Hardi also serves as IFC's nominee director on the Global Climate Partnership Facility a Luxembourg based fund focused on green investments in emerging markets and the Financial Alliance For Women a consortium of financial institutions dedicated to supporting banks as they capture the opportunity of the Women's Market.
Moderator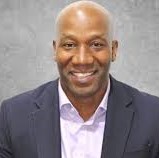 Colin Daley is a Global Advisory Specialist for IFC's Banking on Women business in the Financial Institutions Group. He is currently working with financial institutions in the Middle East and Africa to enhance their strategies to attract, retain and grow women customer segments and ultimately differentiate themselves in their chosen markets. He was formerly an Advisory Partner at Ernst & Young EMEIA focusing on assisting financial services institutions to derive value from specialized segments, including SMEs, Retail. Colin was previously head of the Retail Banking Customer Journey Reengineering unit at HSBC UK and has worked as a management consultant in the UK, Poland, Norway, Nigeria, Ghana, South Africa. Colin is a Doctorate Candidate (DBA) with Paris School of Business (France) and is an Alumnus of the Advance Management Programme, Lagos Business School (Nigeria) and a holds a BEng(Hons) Electronic and Electrical Engineering, from Loughborough University (UK).
Speakers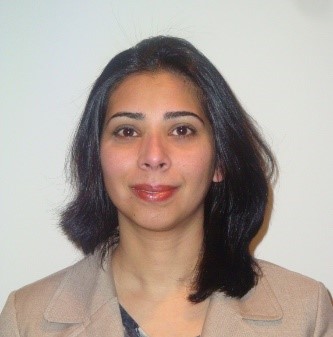 Anushe Khan is a Senior Operations Officer, SME Banking and Banking on Women Advisory, Financial Institutions Group, at IFC. Anushe leads advisory services for the Global SME Finance Facility, a joint investment and advisory platform focusing on SMEs including women owned SMEs, across several regions such as Sub Saharan Africa, Middle East and North Africa and South Asia. In her role, she oversees a portfolio of projects globally and continues to position IFC as a thought leader in this space. She further manages advisory services for several global investment and advisory services facilities such as the Women Entrepreneurs Opportunity Facility (WEOF), supported by IFC and the Goldman Sachs Foundation. She is based out of the Washington, D.C. office. She joined the IFC South Asia team in 2002, where she played a key role in setting up the access to finance program for South Asia focusing on SME Banking across four countries, where she implemented advisory services projects on SME banking with a number of key clients. In 2006, she moved to Washington D.C. to join the Financial Institutions Group, where she led a number of global advisory services programs in SME banking and Access to Financial Services. Prior to joining IFC, Anushe held several positions in commercial banking in the areas of credit, loans and guarantees. Anushe holds a Master's degree in International Relations from Georgetown University and a Bachelor's degree in Business Administration from the Institute of Business Administration in Dhaka.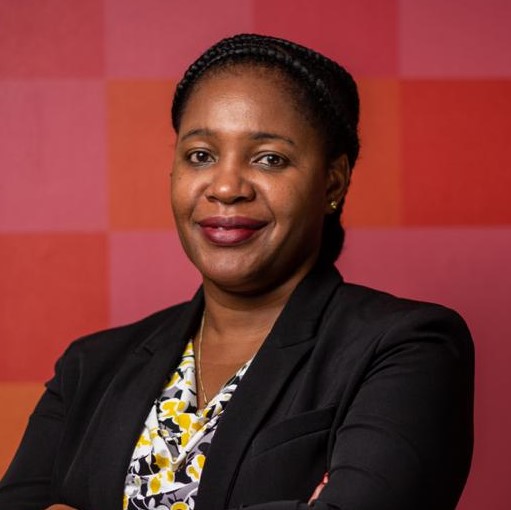 Elizabeth Wasunna-Ochwa
is the Business Banking Director of Absa Bank Kenya PLC. In this role, Elizabeth is responsible for Commercial and SME Banking, Trade and cash management, Islamic Banking, Vehicle and Asset Finance and Agri Business. Under SME, she is spearheading women in business proposition with partnership such as ITC (International trade Centre) under SHE Trades. Elizabeth's banking career and experience spans over 25 years having started off her career in Barclays Bank of Kenya as a trainee. She has worked in the two other top tier banks in different capacities, most recently as the Head of Business Banking Standard bank Malawi. Elizabeth holds a Bachelor of Science in International Business Administration and a Master's in Business Administration with emphasis in Marketing and Strategic Management both from USIU. In addition, she has membership with the Kenya National Chamber of Commerce where she serves as a Patron Member, and in Kenya Association of Manufacturers.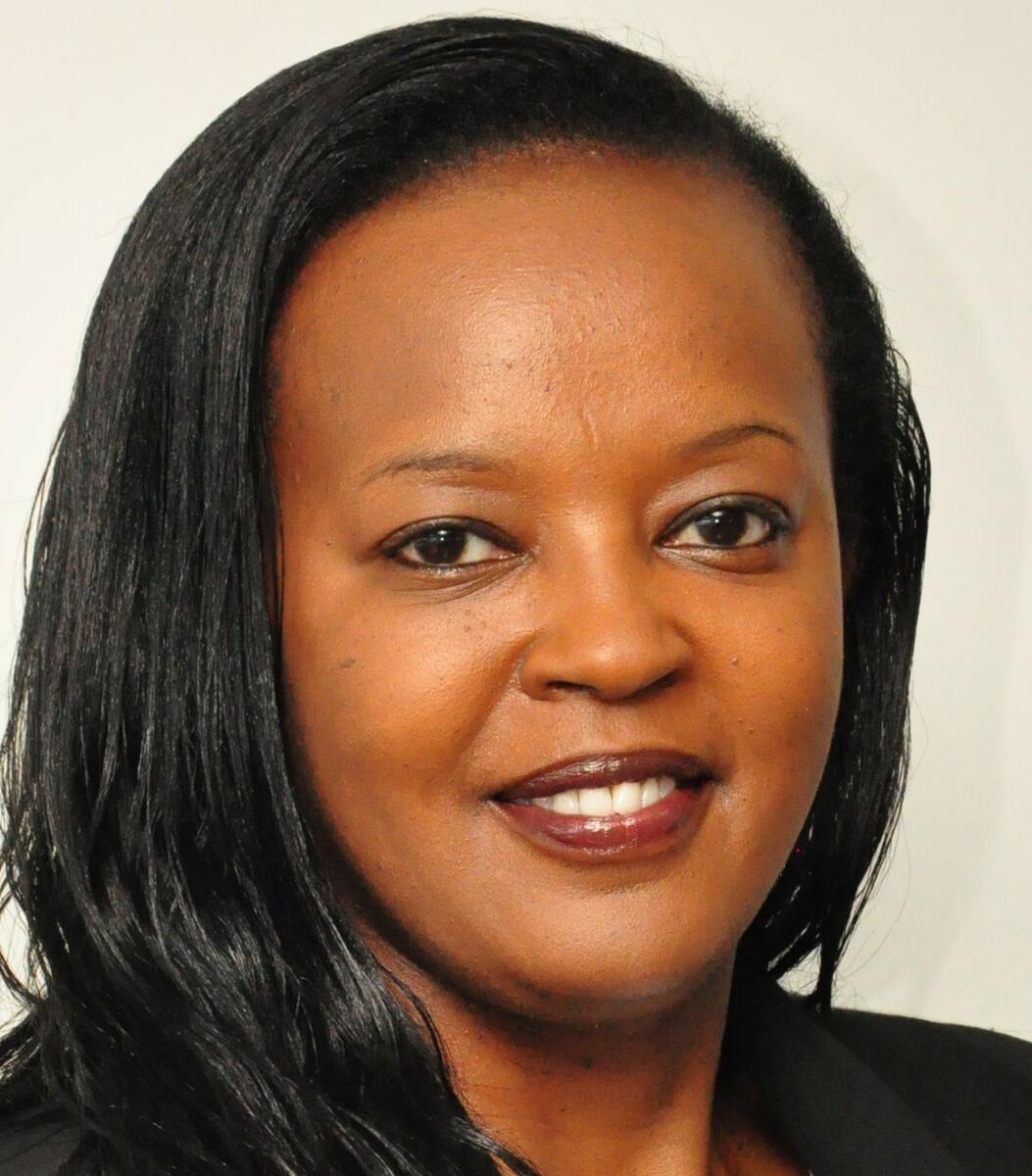 Gladys Muchae
is the Country Head of Credit at Stanbic Bank Uganda. Gladys is a seasoned and accomplished risk practitioner with over 18 years of experience in Asset and Risk management. Gladys is currently the Country Head of Credit at Stanbic Bank Uganda, where she is responsible for setting and implementing the risk appetite framework for the Corporate and Investment Banking portfolio as well as the Personal and Business Banking portfolio. Stanbic Bank Uganda is the leading bank in Uganda by assets and profitability. Prior to this, Gladys has served in various capacities within the Standard Bank Group working in Senior Risk management roles in Kenya, South Africa, Tanzania and Malawi. She has also managed portfolios in these additional countries: - Zambia, Mauritius, DRC and Zimbabwe. Gladys holds a Bachelor of Commerce degree in Business Administration from Daystar University and a Masters Degree in Strategic Management from University of Nairobi.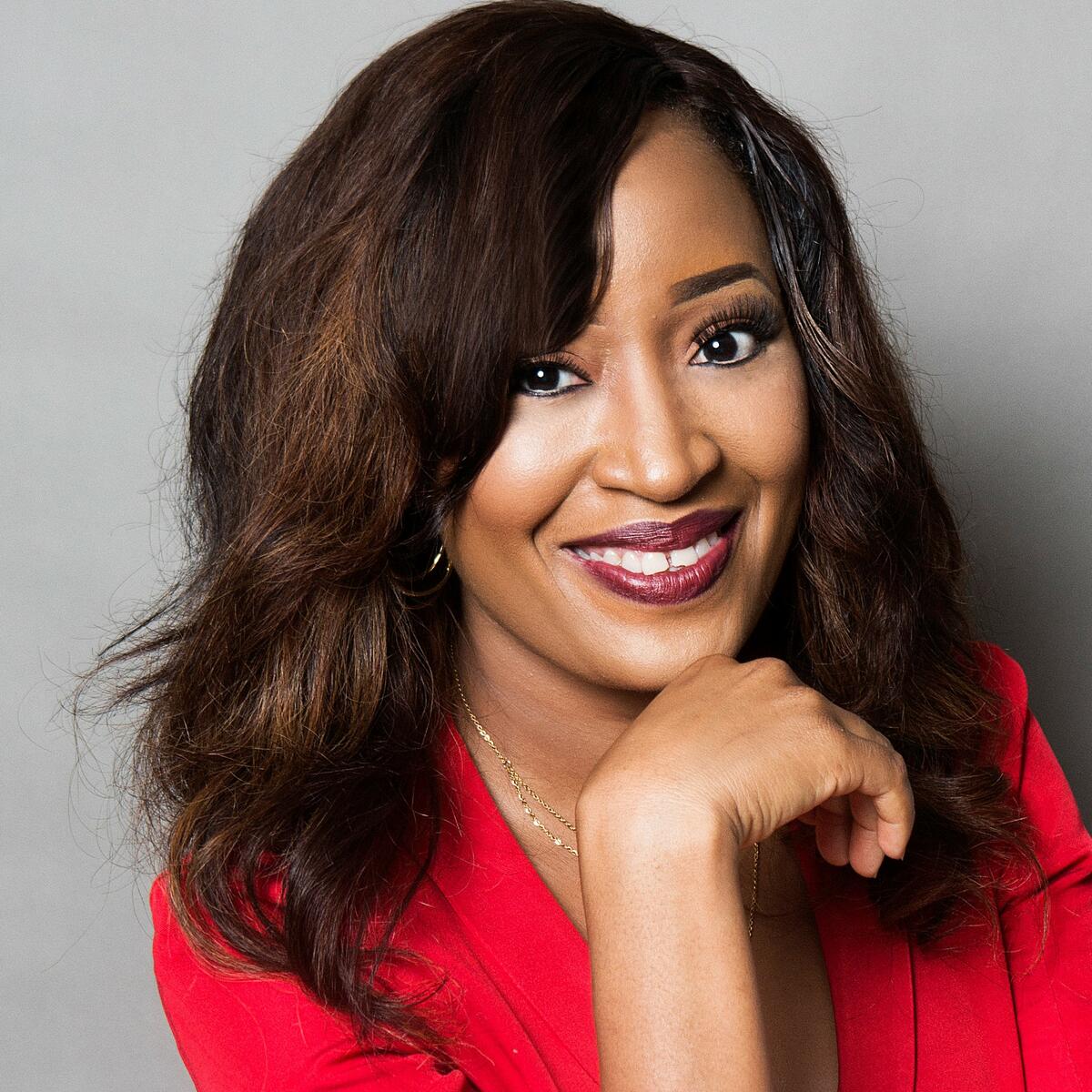 Ada Osakwe
is the Managing Partner at Agrolay Venture & The Nuli Juice Company. Ada is an award-winning food entrepreneur, investor and passionate African development advocate. She is the Founder of Agrolay Ventures, a principal investment firm that deploys capital to early-stage companies that have the potential to transform ecosystems they play. She's also the founder of Nuli, an innovative African food company determined to transform agriculture and galvanize a healthier lifestyle for millions of people through fresh, locally-grown food. Her professional career spans public sector, as Senior Advisor on Investments to Dr. Akin Adesina, Nigeria's Minister of Agriculture, helping to attract over $4 billion of investment commitments to the sector, and leading the design and Launch of the Fund for Agricultural Financing in Nigeria, development finance as a Senior Investment Officer of the African Development Bank and private sector, first as a Vice President at Kuramo Capital and now as an entrepreneur and angel-investor. Ada sits on the Boards of Factor(e) Ventures, a tech-driven Venture-builder, the global agriculture non-profit, One Acre Fund, and the leading plant-based food distributor in Africa, Infinite Foods. She is a member of the African Development Bank's Presidential Youth Advisory Group and leads part-time operations of the World Hunger Fighters Foundation. In 2021, Ada was namesd Forbes Africa's Business Woman of the Year. She is a Young Global Leader of the World Economic Forum and an Archbishop Desmond Tutu Leadership Fellow of the Africa Leadership Institute. Consecutively between 2016 and 2020, Choiseul and Forbes Afrique listed her as one of the Top 100 Africans contributing to economic impact on the Continent . She was listed on Forbes 20 Youngest Power Women in Africa in 2014. Ada has an MBA from the Kellogg School of Management, MSc in Economics and Finance from University of Warwick and BSc in Economics (First Class Honours) from the University of Hull.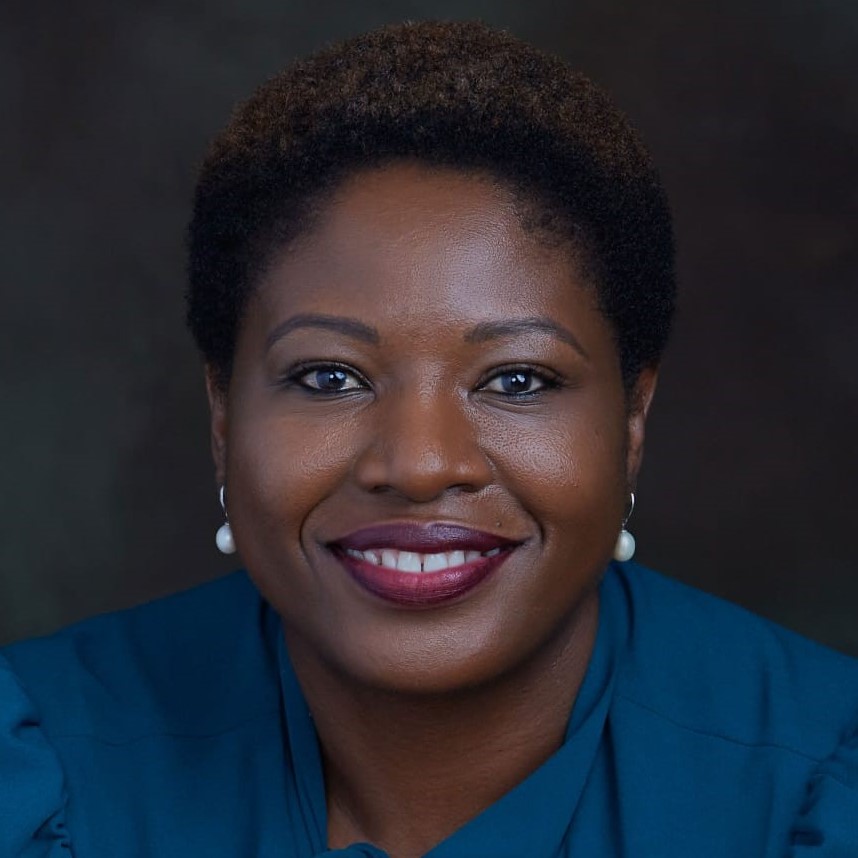 Jesman Chonzi (Jes) is an Investment banker with IFC (International Finance Corporation) a member of the World Bank Group. In her current role as Principal Investment Officer – Financial Institutions Group (FIG) East Africa, Jes leads new business development and investments within Financial institutions in the region. She also represents IFC on the Jeune Afrique Advisory Board whose role is to offer dynamic perspective and innovative ideas on the key issues faced by the African Financial Industry. Jes is a pan African financial markets specialist with over 20 years working experience across the continent. She holds a Global Executive MBA from IESE Business School (Spain), is keen reader, avid learner who also enjoys outdoor activities like hiking and is passionate about mentoring and coaching women.
A blog summary will be posted in our website
here>
For more information, please contact us at smefinanceforum@ifc.org.
The SME Finance Forum may collect, manage and share your information in accordance with Forum's Privacy Policy (https://www.smefinanceforum.org/privacy). By confirming your registration to this webinar, you agree to allow the organizers to contact you as and when required for the administration of the webinar, for example, to let you know we have gone live with an event or to notify you about a service change. We will comply with our Privacy Policy with respect to your preferences and you will have the option to unsubscribe, this option can be found at the bottom of our emails. If you consented upon registration, some of your details may be provided to sponsors. If you are unsure about this, or if you wish to withdraw this consent after registration, please email to smefinanceforum@ifc.org prior to the webinar. For more information, see our privacy policy.
Financial Inclusion
Non Financial Services
Gender Finance