Industry events
How technology drives financial inclusion in Tajikistan - A case study of Humo Lab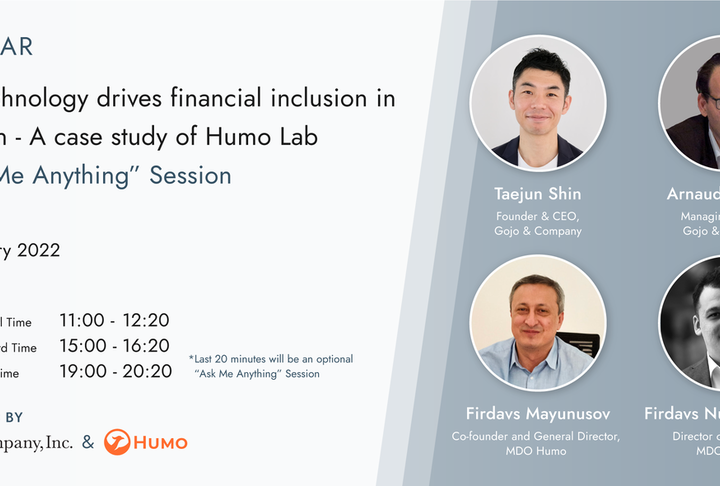 Gojo and Company is excited to announce that Humo, a Tajikistan-based microcredit deposit-taking organization (MDO) with a focus on technology, has joined the Gojo group as of September 2021.
Gojo will host a webinar to share how Humo, our newest partner company, has established Humo Lab to spearhead digitalization and innovation. At Humo Lab, several products have been developed and launched, including mobile banking apps, payment apps, kiosks, and more. The webinar will focus on Humo's introduction, sharing best practices on how microfinance institutions can do better to extend financial inclusion. "Ask Me Anything" session in breakout rooms is planned at the end of the webinar.
Prior registration is required to attend. Please register here.
Financial Inclusion
Fintech