Blog
Beyond Banking: Growing a Digital Community for SMEs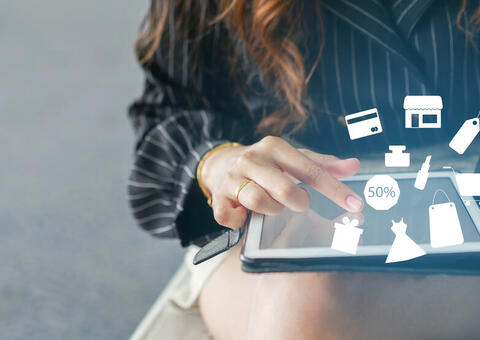 This blog is the summary of our first Member Spotlight with GlobalLinker.
The COVID-19 pandemic presented a global challenge for businesses, including MSMEs and Banks, to reach and serve their customers. The global wave of closures and lockdowns paved the path for digitalization of business operations becoming necessary to sustain business as usual, let alone to grow. In accepting this digital challenge, financial service providers (FSP) have been presented an opportunity to be more involved with their MSME customers and the wider community by providing services beyond financing. Beyond financing does not, by consequence, suggest beyond the focus of FSPs but rather closer to its primary goal – which is to serve and support their MSME customer's growth. This key pillar supports and even improves financial services that can be offered to their MSME customers.
Last week, the SME Finance Forum introduced a new initiative to provide member institutions a stage on which to share knowledge, experience, as well as specific products and services they consider relevant and useful for the global community of SME financiers. The first edition of this initiative was launched with GlobalLinker, an AI powered networking platform for SMEs.
This session was led by GlobalLinker's President, ASEAN & Global Head of Financial Services, Satyam Agrawal, who was joined by Jaypee Soliman, Vice President and SME Segment Head for Customer Experience at Union Bank, and Amit Dave, Product Head for Current Accounts at ICICI Bank.
Though, small and diverse, MSMEs contribute significantly to the global economy and to each of its parts within national economies. However, this large contribution does not correlate with their individual purchasing power. Thus, disabling MSMEs from negotiating for cheaper and better deals.
GlobalLinker presents a commercially viable digital solution that goes beyond financing and focuses on the growth of MSME community through networking, an e-marketplace with access to deals, suppliers, and other service providers. The GlobalLinker platform has connected around 350,000 SMEs from 150+ countries with over 100,000 transactions, 200,000 listings, and 1.2 million connections made.
Satyam highlighted different streams of action that aim to serve the aforementioned purpose. First, digitizing business cards – in order to simplify the process of finding suppliers. Second, Digitizing product catalogs. This entails the creation of an e-commerce marketplace. This digital marketplace brings individual MSMEs and suppliers together, lowering acquisition costs for suppliers and justifying lower prices to be offered based on the collective purchasing power of the MSMEs. GlobalLinker also partners with the public sector, trade associations, airlines, and telecommunication companies, and private banks which also creates entry points for other SMEs to join the platform.
Following this, Jaypee Soliman and Amit Dave provided their experiences in implementing the GlobalLinker platform in their respective institutions and markets.
Jaypee highlighted the vision of Union Bank to have a million SME customers, representing 100% of the registered businesses in the Philippines. In order to achieve this vision, Union Bank had to go Beyond Banking. This is due to the fact that financing may not be relevant to all customers. In fact, MSMEs' primary need is growth, not financing.
Jaypee used the term 'Before Banking' to highlight the ability to digitize the marketplace (through the creation of an e-marketplace), and to create a payment gateway, and finally financing. Such an approach makes the platform frictionless, even giving access to businesses who are not clients (as well as informal businesses) and provides purpose through the creation of a community. The frictionless community has allowed Union Bank to onboard third-party service providers as new customers. Additionally, it has provided a justification/created a need for informal business to consider formalizing.
Amit Dave stressed the interconnectivity between customer growth and ICICI bank's growth. Banks can, indeed, prioritize their own growth by focusing on customers growth by providing a unique service beyond financing, by digitizing SMEs and providing value added solutions. In addition to this, SMEs are exposed to deals that would generally be available only to large enterprises and have access to networking groups and knowledge tools.
The creation of an online community and marketplace, that enriches the customer's business, also provides key insights for design of new financial products and proper placement of existing products. Engagement on the platform provides key data points (or digital footprints) that would allow for Banks to use alternative forms of credit scoring and tailor products to SME customers with the aim of offering the right product at the right time. In turn, as Amit Dave stated, it develops a deeper relationship between the customer and the Bank.
Looking ahead, we can see the relevance of GlobalLinker's platform implemented in several institutions and jurisdictions. Though they are currently operating in India, Thailand and Philippines, they are looking to expand to other countries in new continents.
t
Non Financial Services
Digital Transformation