Industry events
2023 ACCIS Conference: Powering data-driven financial decisions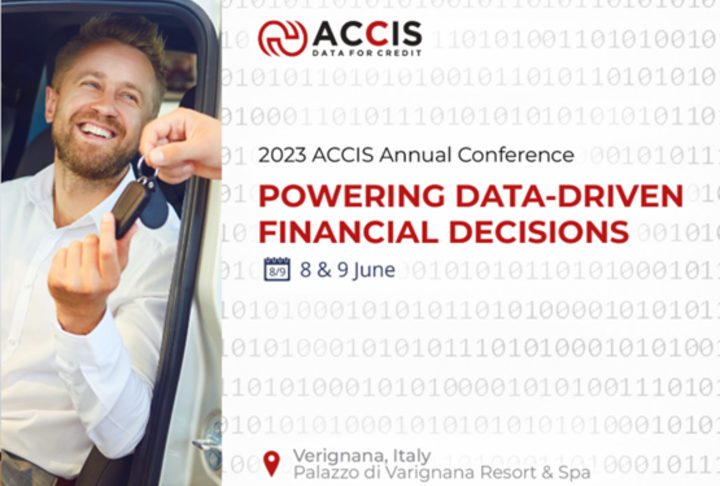 Our member ACCIS announced the date and theme of its 2023 annual conference!
The 2023 Conference theme is Powering data-driven financial decisions. Companies must have best-of-class information-driven tools to target and acquire customers, while managing risks and maintaining healthy margins. Businesses and consumers have to make purchasing and financial decisions in a changing, sophisticated economic and legal environment, where options multiply, as do the risks associated to them.
The agenda will explore how technology, data and analytics can support financial decision-making in new, purposeful ways. We will also discuss the role and importance of the credit data ecosystem in reducing irresponsible lending, while promoting financial inclusion and helping prevent fraud.
CRIF, as strategic event partner, and FICO have confirmed their support of our event. If your organisation is interested in becoming a conference sponsor, please check out the sponsorship section of the website
The organising committee is currently working on the conference programme, and we will contact you in the New Year when a more detailed programme is available. In the meantime, we welcome any suggestions regarding potential speakers.
Registration will open in 2023 - https://registration.accisconference.eu/
Data & Cybersecurity
Data Analytics