Submitted by

ccarrasco@world...

on Wed, 03/30/2022 - 10:41
Manuela is a Senior Manager with the Financial Institutions Group (FIG) at the International Finance Corporation (IFC), the largest global development institution focused exclusively on the private sector development in developing countries. Manuela joined the World Bank Group's Loan Department as a manager in 2011 and thereafter joined FIG in 2015. In her current role, Manuela oversees the FIG Business Operations Support Unit (BSU), implementation and strategic alignment of FIG's resources and manages Departmental and Operational VPU projects for the successful achievement of IFC's activities in the emerging markets. She manages the FIG liaison with the Board for FIG projects and currently overseas coordination and governance of FIG's advisory activities across regions. FIG's BSU coordinates new business pipeline, portfolio, provides middle office product and project implementation support and governance for FIG's global platforms, knowledge management, training and supports consistent implementation of FIG's operational activities. While at WBG, Manuela managed the operations of the WBG's Loan Department in East Asia Pacific, South Asia and Latin, Central and South American regions, including Regional Centers in Beijing, Brasilia, Chennai and Manila. She supervised and led teams of senior financial and professional staff responsible for negotiation and implementation of development loans and funding support arrangements with ministries of finance and other government officials, country units and task teams in 65 countries. Prior to joining WBG, Manuela was the Chief Operating Officer for the US operations of Westpac Banking Corporation, one of the major banks in Australia. She worked in London, Sydney and New York, leading Westpac's implementation of key client focused and strategic new business initiatives in the Northern Hemisphere such as establishment of its European subsidiary and US broker dealer in the US, as well as related treasury funding programs and balance sheet and capital support transactions for the Bank. Manuela's private sector experience includes banking and multi-sector consulting, tax, corporate finance, advisory and M&A work at Coopers & Lybrand in the US and the UK and other major UK accounting firms.
Manuela holds a degree in Computer Science and Mathematics from the University of London and an MBA in Finance from the New York University's Leonard Stern School of Business. She is a fellow of the Institute of Chartered Accountants in England & Wales.
Photo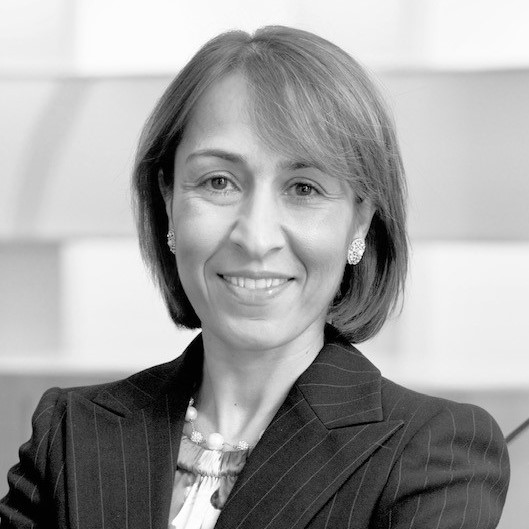 Position
Senior Manager Financial Institutions Group, IFC