Impact Stories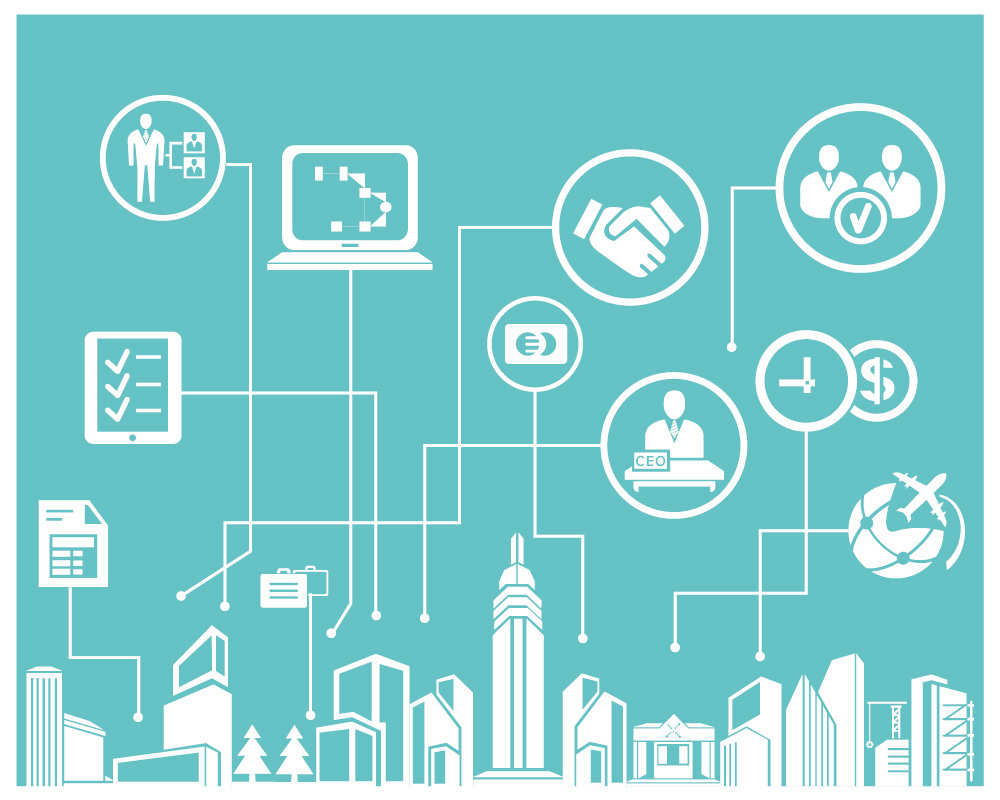 Impact Stories: Standard Chartered Bank and AMP Credit Technologies Pioneer Data Automation for More Future-Ready SME Banking
In 2016 Rajeev Chalisgaonkar had lending automation on his mind. As the Global Head of Business Banking for Standard Chartered Bank he was looking for technology solutions to help the bank transform the loan underwriting process—part of a broad move towards digitizing their SME banking using alternate data sources.
Over the past decade Standard Chartered has developed a strong unsecured lending business, leveraging bank statements as one of the key data inputs for underwriting. Chalisgaonkar says that bank statements offer a powerful source of reliable data when it comes to SMEs. But even for small companies, six months of bank statements from two or three banks adds up to hundreds of pages of complex information in widely differing formats. And the entire process of reviewing these statements was manual.
It took Standard Chartered analysts over a day just to type in the data to create an Excel file. And analysts' subjectivity led to variance in how the data was interpreted. In most of the cases, there would be appeals and re-processing which made the entire workflow lengthier. "A considerable amount of time was being absorbed in internal deliberations, rather than going out and talking to customers," says Chalisgaonkar.
At the 2016 Global SME Finance Forum in Beijing, Chalisgaonkar approached Thomas DeLuca, CEO of AMP Credit Technologies, a leading provider of automation technology for credit origination, onboarding the servicing of SME and consumer portfolios. By this time, the bank had spoken to a number of fintechs. But there was no off-the-shelf solution. "This was a complex problem. It wasn't like scanning document, this was a far more difficult." says Chalisgaonkar.
So together Standard Chartered and AMP embarked on an initial proof of concept to test the idea, and that proved to be successful. In November 2018, Standard Chartered Hong Kong and AMP Credit Technologies signed a contract to implement the AMP Credit Technologies Bank Statement Analyzer tool, part of their Document Digitization & Capture product suite for automating paper documents collected as part of a credit application.
AMP's Bank Statement Analyzer tool ingests scanned paper or PDF copies of bank statements that Standard Chartered requires as part of a loan application, strips every line of information into a digital format, and then runs a series of rules to create an automated output report. In this implementation, Standard Chartered is applying more than 50 proprietary rules to each bank statement.
"This is a very sophisticated and complex undertaking," DeLuca said.
From Days to a Matter of Minutes Results
Standard Chartered anticipates significant impact for the bank and its customers. Chalisgaonkar says that with automation, days of manual keying and analysis can be reduced to minutes. The time it takes to get a loan will drop significantly, thereby allowing Sales to source more business, and bringing down the cost of processing a loan.
In addition to the increase in operational efficiency, and improved turnaround time for customers, Chalisgaonkar projects an additional increase in sales efficiency. With reduced waiting time, he says, Standard Chartered's hit rate will grow, because customers awaiting a decision shop around. Chalisgaonkar also anticipates an improvement in the quality of the loan book since those who are prepared to wait tend to be borrowers with fewer options.
"Sales efficiency translates into profitability and scalability," Chalisgaonkar said.
Next Steps
Standard Chartered began with their biggest pain point and the most time-consuming: the underwriting process. The next step is to automate other documents, and collect more data directly from external sources. Standard Chartered has been exploring a wide range of alternate data solutions, and is working with various fintechs – looking at options to automate the entire onboarding process using a modular approach.
Chalisgaonkar is convinced that digitization will put Standard Chartered on a more even footing with banks that have more extensive branch networks. A robust technology investment in a good underwriting engine that can take data from different sources will pay off exponentially as new sources of data such as e-commerce platforms and trade platforms emerge.
"Provided you have a system that can absorb that data quickly and give a decision back quickly, and then be used for ongoing monitoring, this gets you more future-ready," said Chalisgaonkar.
Ultimately Chalisgaonkar says automation will expand access to finance because it will make lending smaller amounts, to those lacking traditional data sources, a viable business proposition. "From a client perspective, apart from the convenience that they don't have to wait so long to get a decision, I think more SMEs will be able to borrow because of this," Chalisgaonkar said.
As to this part of the journey, Chalisgaonkar credits the SME Finance Forum with introducing those in search of a solution to potential partners such as AMP Credit Technologies.
"That is the biggest benefit of the SME Finance Forum: it brings people like us together. It doesn't absolve us from doing our own due diligence, but if the SME Finance Forum weren't there, maybe the connection would not have happened," Chalisgaonkar added.
"Standard Chartered is a great client for us," says DeLuca, "They're at the cutting edge of SME banking, and bring to bear a deep and diverse expertise in SME banking, from advanced markets like Hong Kong to emerging countries. We're grateful that the SME Finance Forum helped us make that connection."