Impact Stories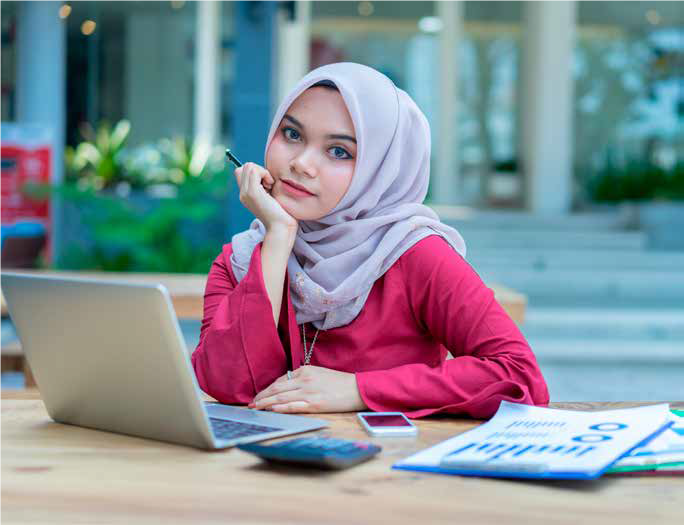 Bank of Palestine: Aiming to be the "Bank of Choice" for Women and Small Businesses
Bank of Palestine was established in 1960 to serve Palestinians of all socio-economic groups. With a network of 70 branches, 31 percent market share of deposits, 33 percent market share of loans and more than 890,000 customers, the bank serves retail, corporate, small and medium enterprises, microenterprises, and the Palestinian diaspora. The bank has been listed on the Palestine Exchange since 2005, and it is the second largest listed company.
The SME sector is responsible for more than 85 percent of economic activity in West Bank and Gaza, and for Bank of Palestine it's a key part of their business, which they are looking to expand.
Bank of Palestine has the largest SME portfolio among its peers, comprising 18 percent of the bank's total portfolio, which reached nearly USD $350 million in 2017. The SME portfolio has grown by 44 percent consistently over the past three years. This growth reflects the very real need for financing that exists for SMEs in West Bank and Gaza. Banks were failing to meet this need, and Bank of Palestine saw the opportunity, with the help of IFC, to develop products and policies to serve the small and medium enterprises in the country.
The bank offers a range of products for SMEs: equipment loans based on moveable assets; overdrafts; financing deals; and a series of innovative products for women, including collateral-free loans and loans for those who use gold as collateral.
The innovations go beyond financial products to some unique non-financial offerings for SMEs, which help entrepreneurs to manage and grow their businesses. The bank has pioneered financial literacy programs in West Bank and Gaza, holding workshops across the country, and training bank staff to provide business advice for SME business owners. They also launched an online Business Toolkit to support the development of SMEs and women in business by providing tools and advisory services that help them advance their business and increase their chances of success.
In October 2015 in partnership with IFC, Bank of Palestine launched a unique program to boost women entrepreneurs' business performance and spur economic growth in West Bank and Gaza. The Felestineya Mini-MBA program combines access to financial products with non-financial services, including networking, mentoring, coaching, and business information.
Already the bank is seeing results: participants in the program so far doubled their revenue and profits, took steps to formally register their businesses, and created new jobs. An evaluation of the program found that better bookkeeping and financial management practices led to better business management and increases in profits. Women were also able to expand their business networks, while for the bank it has meant increased sales of financial products and enhanced brand equity.
"As we've grown a comprehensive set of products and services to help SMEs advance their businesses, it has helped our business. More importantly, it has contributed to creating the jobs that are so needed to help the national economy grow," says Group Chairman, Hashim Shawa
Many of the challenges that SMEs face anywhere in the world—cash flow management, the need for support in preparing financial statements, and in streamlining business operations to be cash flow positive—are magnified for businesses facing movement restrictions and an uncertain political situation. Marketing is a challenge for SMEs, particularly for Palestinian businesses looking to export to other markets, and the high price of raw materials is acute. These challenges are all factored in to the bank's business as they try to guide and support their customers.
"SME customers are eager to prove their credit worthiness, and understand that this credit is a hard-earned gateway to move from joblessness and despair into hope and productivity. We plan to increase the SME segment of our loan portfolio, while maintaining a balanced portfolio," says Shawa.
Bank of Palestine sees being a member of the SME Finance Forum as an opportunity to tap into a network of peers to exchange best practices. They have found that exchanges in the Forum can be very productive and interactive: "We seek new ideas, innovations, and we're able to share lessons learned," says Shawa.