Our events
AgriFinance Community of Practice (CoP) - Bank Fintech Partnership
The SME Finance Forum has created a Community of Practice on Agrifinance, a group of AgriFinance experts and practitioners from member and non-member institutions, to discuss experiences and document good practices and innovations in the field. One main objective of this CoP is to promote learning and sharing of good practice examples that help members improve their offering and better serve the Agri-SMEs.
The AgriFinance CoP is organizing its next member-only meeting on October 19th, 2022 at 8 a.m. EDT.
Host
Matthew Gamser, CEO, SME Finance Forum
CoP Chair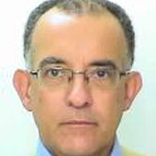 Panos Varangis is currently the Principal Operations Officer at the Financial Institutions Group, IFC. Prior to that Panos led IFC's work in advising financial institutions to provide financial services to SMEs, agribusinesses, and farmers. Before joining IFC, Panos served as the Deputy CEO of the Agricultural Bank of Greece (2004-2009). From 1987 to 2004, he worked at the World Bank in various positions at the International Commodities Division, the International Trade Division, the Bank's Research Department, and finally at the Agricultural and Rural Development Department where he oversaw a global program on commodity risk management. Panos holds a Ph.D. in Economics from Columbia University in New York.
Other Speakers to be announced soon
---------------------------------------------------------------
Rural & Agriculture Finance