News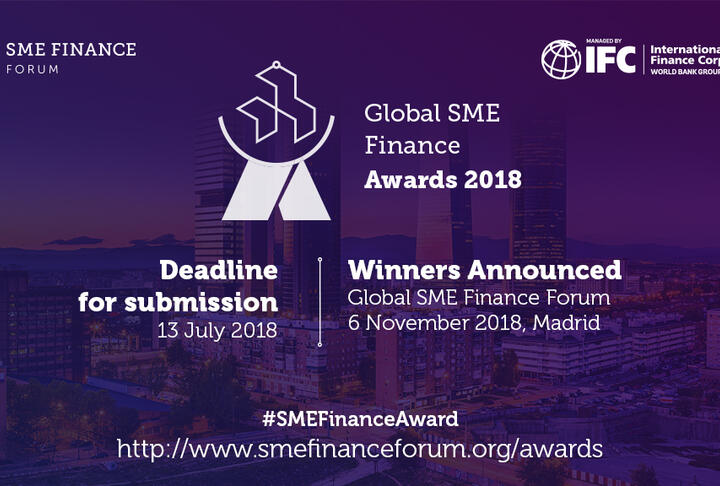 SME Finance Forum Launches the Global SME Finance Awards
The SME Finance Forum is proud to announce the launch of the Global SME Finance Awards, a program celebrating outstanding achievements of financial institutions and fintech companies in serving MSME clients.
Award Categories
Product Innovation of the Year
SME Bank of the Year
Responsible Digital Innovator of the Year
Winners will be recognized on November 6 during the Global SME Finance Forum 2018 in Madrid for their exceptional accomplishments for their institution's launch of a successful and innovative product or service for SME clients, achieving remarkable results in providing finance to SMEs, or for being an innovator in digital financial services. The submission date for the awards was July 23.