News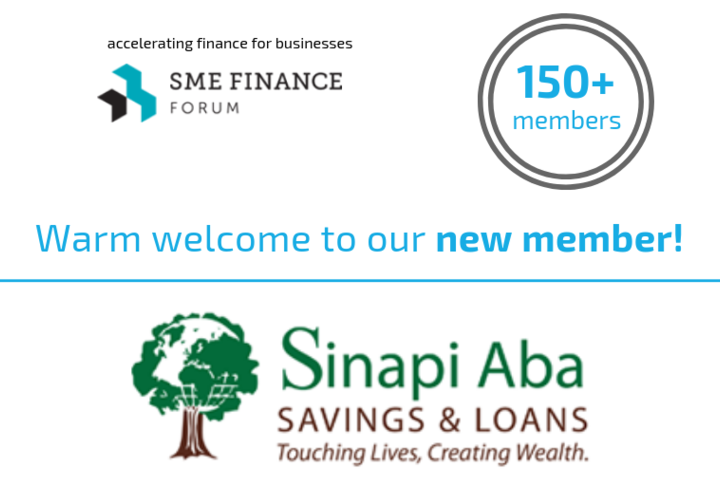 Sinapi Aba Trust Joins 150 Other Financial Institutions to Promote SME Finance
Washington, D.C. October 23, 2018 –  Sinapi Aba Trust (SAT) became the newest member of the SME Finance Forum, a global membership network that brings together financial institutions, technology companies, and development finance institutions to share knowledge, spur innovation, and promote the growth of SMEs.
"200 million businesses worldwide need financing to invest, grow and create new jobs. We are proud to have SAT join our network of 150 members who work to expand access to finance for small and medium businesses," said Matthew Gamser, CEO of the Forum.
SAT, founded in 1994, is Ghana's leading microfinance and savings loan company. With 44 branches countrywide, the company has served over 300,000 clients. The organization continues to transform the lives of entrepreneurs and impacting SMEs and businesses throughout Ghana.
"We found it essential to join the SME Finance Forum, in order to enjoy the full benefit of membership," said Anthony Gyasi-Fosu, Chief Executive Officer for SAT. "After attending the Global SME Finance Forum programme in China and Kenya, we gained innumerable benefits through the networking opportunities present, and believed it to be paramount that we extend our connection with the Forum further."
SAT is excited to benefit from access to data analysis, peer learning and networking events through membership with SME Finance Forum.
To see all SME Finance Forum members, please visit: https://www.smefinanceforum.org/members/member-list 
About SME Finance Forum
The SME Finance Forum was established by the G20 Global Partnership for Financial Inclusion (GPFI) in 2012 as a knowledge center for data, research and best practice in promoting SME finance. As an implementing partner for the GPFI, the International Finance Corporation (IFC) was tasked with managing the initiative. In 2015, the SME Finance Forum partnered with CapitalPlus Exchange to expand and upgrade the former Small Business Banking Network.
About Sinapi Aba Trust
Sinapi Aba Savings and Loans is a new company born out of Sinapi Aba Trust. It is a non-banking financial institution licensed under the Non-Bank Financial Institutions, Act 2008 (Act 774). Sinapi Aba Trust focuses on non-financial services such as: transformation, capacity building training, research and development, marketing activities, corporate relations and projects management. The Trust provides support services to the Savings and Loans company.
Media Contact
Carmen Smith
csmith11@ifc.org