News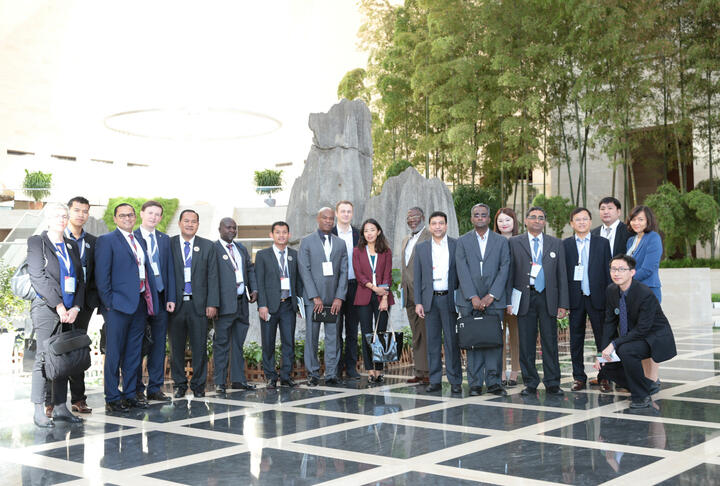 Global SME Finance Forum 2017 - Meet our Study Visit Hosts
The Global SME Finance Forum 2017 will be held November 1-3 in Berlin, Germany. This annual flagship event of the SME Finance Forum, which focuses on "digitization of SME finance," will convene senior executives from financial institutions, fintechs and regulators from both emerging and developed countries. The two-day conference taking place on November 2-3 will be preceded by a series of study visits on November 1 to best practice institutions in Berlin. Participants will have the opportunity to learn about latest fintech innovations and good practice in SME banking and non-financial services.
Meet our Study Visit Hosts
Deutsche Bank Labs Berlin
DB Labs help the Bank apply new technologies from global centers of innovation to enhance its products, services and processes. They will also further strengthen the DB's ability to innovate, while deepening its relationships with technology start-ups. Henry Ritchotte, Chief Digital Officer of Deutsche Bank, has commented on DB Labs, "Technology is transforming banking and innovation is one of Deutsche Bank's core values. These labs will act as a bridge between start-ups and different parts of the Bank, enabling it to apply innovative technology to enhance service to clients and internal processes.". In addition to Berlin, DB also runs innovation labs in New York, Silicon Valley and London. For more information see: http://www.db.com/company/index.htm
AccessHolding
AccessHolding operates a network of commercial banks and MFIs in developing and transition countries with a target group focus on micro, small and medium-sized enterprises. The AccessGroup currently comprises ten microfinance institutions with the aggregated assets of over EUR 1BN, more than 7,500 employees and around 1.5M clients, growing by several thousands every month.
For more information see: http://www.accessholding.com/
SumUp
SumUp enables businesses to accept card payments at the Point-of-Sale or on the go. The company has gone on to develop a full suite of SDKs and APIs for third parties to integrate card payments into their mobile apps. SumUp has been backed by renowned investors, including Groupon, BBVA Ventures, Holtzbrinck Ventures and American Express. In April 2016 SumUp has merged with the mPOS company payleven to create the global leader in mobile payment. For more information see: http://sumup.com/
Bitbond
Bitbond is a global cryptocurrency-based marketplace lending platform for small business loans. In October 2016 Bitbond received their own regulatory license by German financial services supervisor BaFin. Bitbond uses the bitcoin blockchain for payment processing and is one of the few fully regulated and licensed blockchain based financial services providers. For more information see: https://www.bitbond.com/

Mambu
Mambu enables innovative banking providers to rapidly create, launch and service loan and deposit products through its cloud banking platform. An alternative to legacy core banking software, Mambu accelerates time to market for new consumer and SME banking products via innovative channels, at a fraction of the cost. For more information see: http://www.mambu.com/
---
We will be confirming more study visits hosts in the coming few weeks. SME Finance Forum members get priority registration for study visits. Non-members will be charged a fee. Contact us for more information on the study visits.
Learn more about the Global SME Finance Forum 2017.