News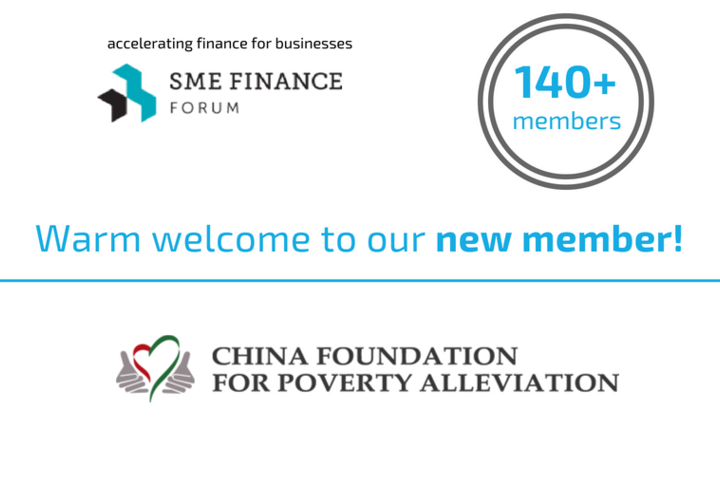 CFPA MF Joins 140 Other Financial Institutions to Promote SME Finance
Washington, D.C., August 28, 2018 – CFPA Microfinance (CFPA MF) became the newest member of the SME Finance Forum, a global membership network that brings together financial institutions, technology companies, and development finance institutions to share knowledge, spur innovation, and promote the growth of SMEs.
"200 million businesses worldwide need financing to invest, grow and create new jobs. We are proud to have CFPA MF join our network of 140 members who work to expand access to finance for small and medium businesses," said Matthew Gamser, CEO of the Forum.
CFPA MF is China's largest MFI and has been focusing on poverty alleviation for 16 years. They currently run 53 branches across 13 Chinese provinces and have maintained a client base of 100,000 individuals. CFPA targets economically active low-income people and provide them with unsecured credit loans for the development of their agricultural interests or their small businesses, providing a strong solution to poor farmers' shortage of capital. Female borrowers accountedfor 91 percent of their total active clients, by the end of 2011.
"The SME Finance Forum will offer us an opportunity for communicating and sharing with other financial institutions. Through communication and exchange, we can learn advanced technology and ideas as well as introduce CFPA Microfinance to other organizations," said Dongwen Liu, CEO of CFPA MF.
To see all SME Finance Forum members, please visit: https://www.smefinanceforum.org/members/member-list
About SME Finance Forum
The SME Finance Forum was established by the G20 Global Partnership for Financial Inclusion (GPFI) in 2012 as a knowledge center for data, research and best practice in promoting SME finance. As an implementing partner for the GPFI, the International Finance Corporation (IFC) was tasked with managing the initiative. In 2015, the SME Finance Forum partnered with CapitalPlus Exchange to expand and upgrade the former Small Business Banking Network.
About CFPA Microfinance (CFPA MF)
CFPA Microfinance engages in the management and development of microfinance for poverty alleviation applications. It offers microfinance services to poverty-stricken populations in rural areas. The company also provides microfinance and technical training programs, which provide financially disadvantaged farmers with microloans, as well as training in finance, agriculture, information technology, and loan management.
Media Contact
Carmen Smith